Rectangular Iridescent Tray Acrylic Decor Tray
This beautiful iridescent dresser perfume tray is a gorgeous gift for the one who appreciates exclusive-looking home decor. The rectangular shape of this stylish iridescent acrylic tray can hold with your perfume, cosmetics, lotion, memorial jewelry from your lover, etc.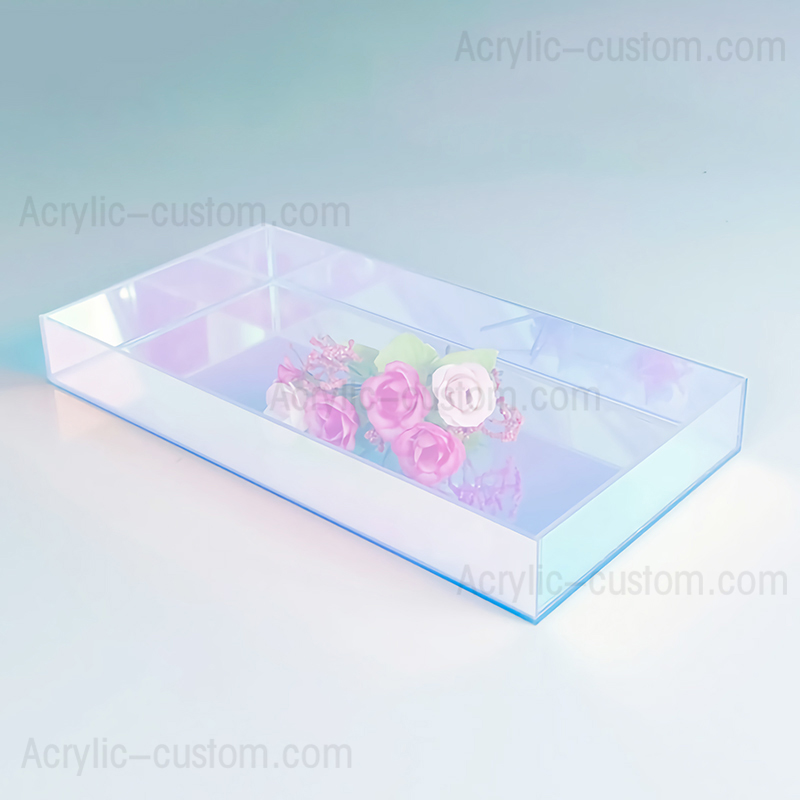 1. The iridescent design is inspired by the color-changing function of the chameleon, the modern vanity decorative trays will show different colors according to the surrounding light.
2. Unique simple shape and rich light perception form a high-value home decoration.
3. The iridescent tray is made of high-quality thick acrylic material, each piece of acrylic is polished and cut by hand by our craftsman, with high light transmittance, easy to clean. The dresser tray remains as bright as new during long-term use.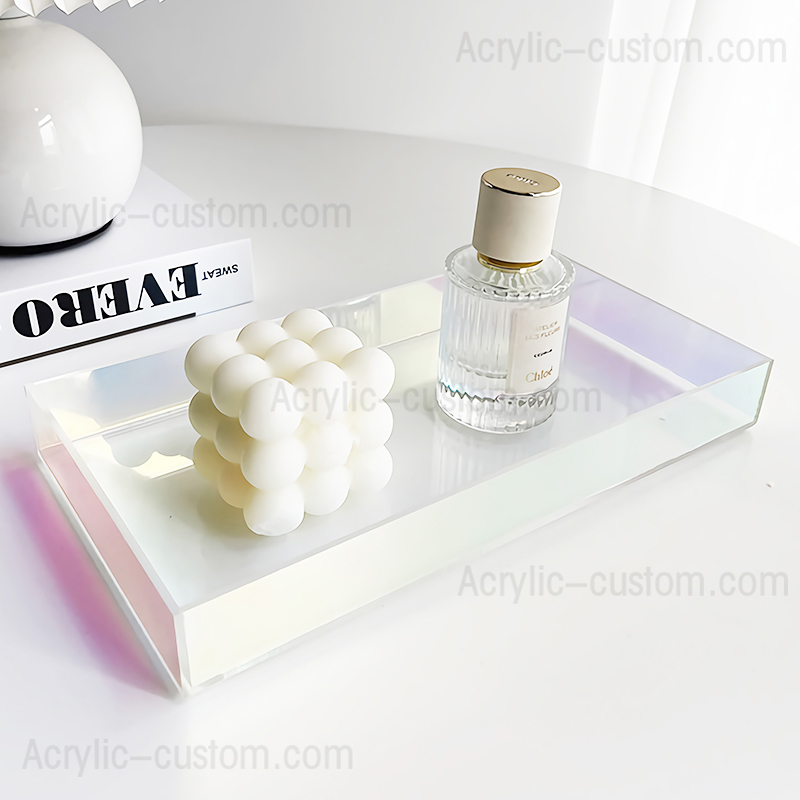 4. iridescent tray size 26.8x14x3.3cm (L x W x H), the large rectangular shape of this stylish decorative tray can hold with your perfume, cosmetic, lotion, memorial jewelry from your lover, etc.
5. The beautiful modern design looks fabulous in any room of your home.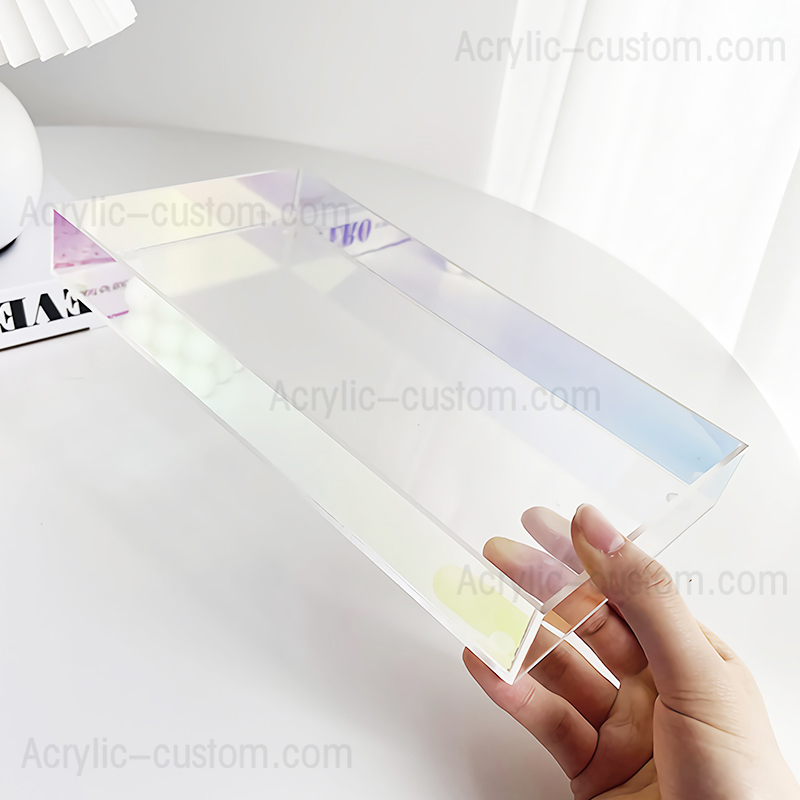 About Acrylic Display/Acrylic Boxes or Other Acrylic Products Customization:
All our Acrylic Display/Acrylic Boxes are custom, The appearance & structure can be designed according to your requirements, Our designer will also consider according to the practical application and provide you the best & professional advice. So we have MOQ for each item, at least 100PCS per size/per color/per item.
Creative Design:
We will design according to your product's market positioning and practical application, Improve your product image and visual experience.
Recommended Plan:
If you do not have clear requirements, please provide us with your products, our professional designer will provide you several creative solutions, and you can choose the best one, We also provide OEM & ODM services.
About The Quotation:
The quotation engineer will provide you a quotation comprehensively, combining the order quantity, manufacturing processes, material, structure, etc.
CONTACT US FOR HELP WITH CUSTOM SOLUTIONS TO BEST DISPLAY YOUR PRODUCT!