Cigars Acrylic Humidor Jar with Cedar Wood Lining - Acrylic Humidors
As the saying goes, "cigars are to men as perfumes are to women." In fact, it is more than perfume. All accessories that make women look elegant. For men, a cigar is better than everything. The charm of a person is not in appearance but in taste and attitude towards life! cigars acrylic humidor jar, as a cigar gift brand, develops, produces, and sells in one. Focus on customer experience, each product has its own characteristics. You will never be disappointed. To improve your personal charm and your life taste, cigars acrylic humidor jar is worth your possession.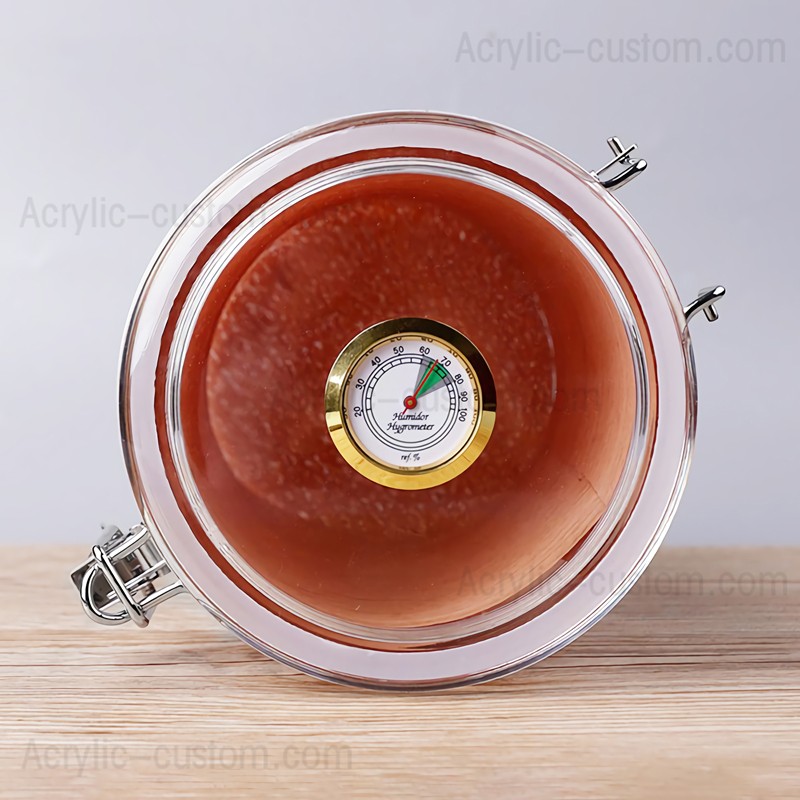 1. high-quality acrylic material, overall HD transparent Cigar Humidor.
2. retaining ring with top fixed, tightly sealed rubber gasket, top external hygrometer, easy to read, low cedar wood lining, rectangular humidifier (no need to install, directly in the cigar can).
3. height 7.28 inches, diameter 5 inches, according to the size of the cigar, can load about 15-20 cigars.
4. Retain the freshness of your cigars for a long time with our acrylic humidor! It has authentic Spanish cedar wood linings that do a fantastic job of absorbing moisture.
5. No cigar lover would ever turn down a beautiful humidor as a gift, and our product fits that bill. It makes for an excellent present, thanks to its refined design and appeal.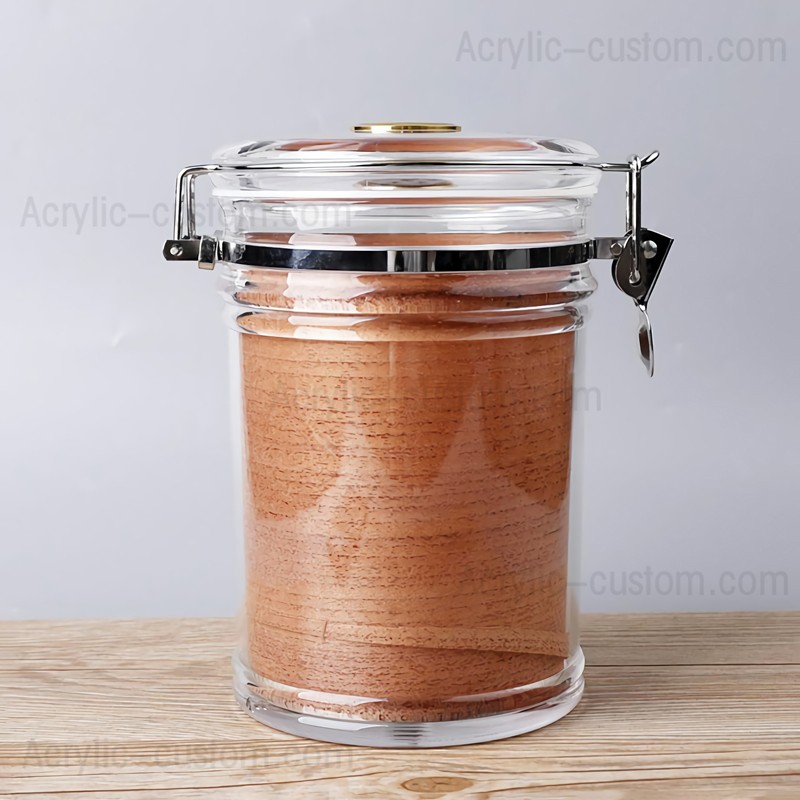 Gift for my husband who likes his cigars but isn't a fanatic. He was previously using a Tupperware container and that worked fine he said. This definitely took it up a level, works great and looks nice. Doesn't take up too much room but holds quite a bit. Would recommend.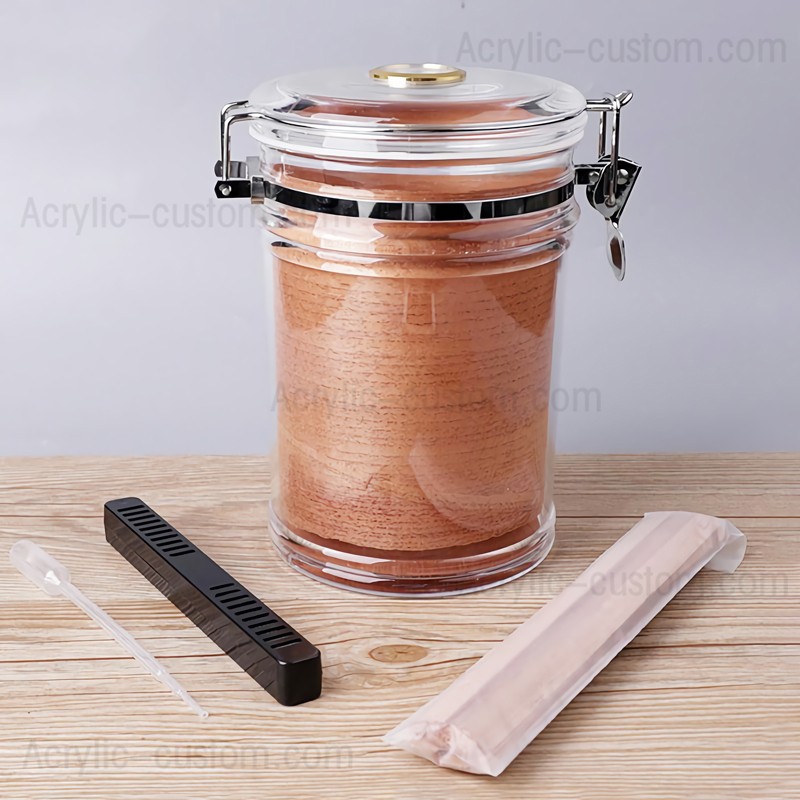 About Acrylic Display/Acrylic Boxes or Other Acrylic Products Customization:
All our Acrylic Display/Acrylic Boxes are custom, The appearance & structure can be designed according to your requirements, Our designer will also consider according to the practical application and provide you the best & professional advice. So we have MOQ for each item, at least 100PCS per size/per color/per item.
Creative Design:
We will design according to your product's market positioning and practical application, Improve your product image and visual experience.
Recommended Plan:
If you do not have clear requirements, please provide us with your products, our professional designer will provide you several creative solutions, and you can choose the best one, We also provide OEM & ODM services.
About The Quotation:
The quotation engineer will provide you a quotation comprehensively, combining the order quantity, manufacturing processes, material, structure, etc.
CONTACT US FOR HELP WITH CUSTOM SOLUTIONS TO BEST DISPLAY YOUR PRODUCT!