These acrylic shelves they go excellent with absolutely any type of decor, in my case, I placed them on top of my wall paper, they look crazy beautiful! they do not take visual space so sight goes directly in what you place on them, this is excellent for children books, they can be placed very low so they can go ahead and pick some nice books when they feel like it!
- Package Dimensions: 27 x 5 x 4.8 inches
- Item Weight: 3.74 pounds
- Loved how neat and sleek it looks. Was looking for something that was minimalist and high end.
- Super easy to install. It looks aesthetically pleasing too.
- This has been very helpful in keeping the books tidy! Love it!
- Cheers to this super excellent wall mount acrylic shelves!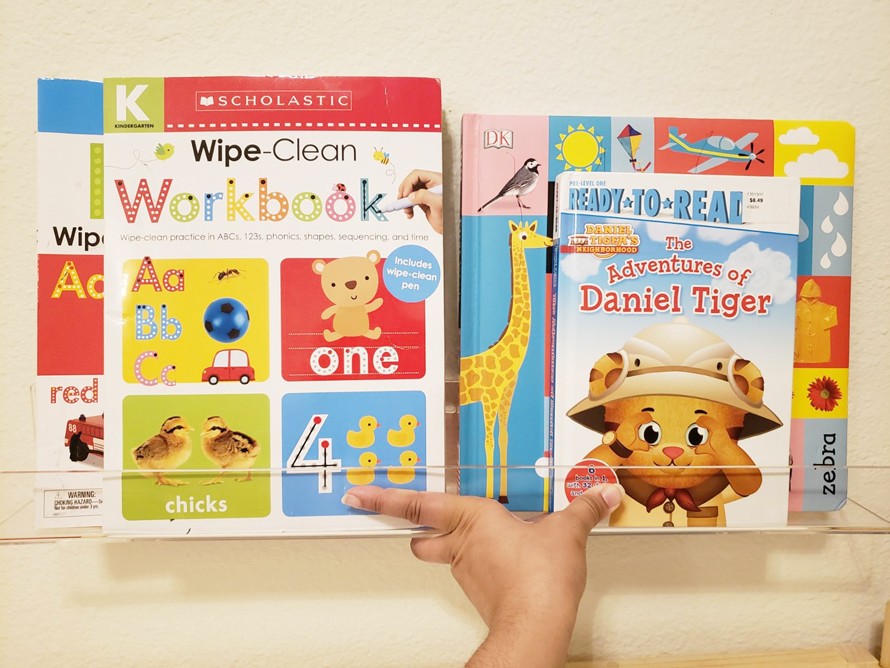 Product Description:
Clear acrylic floating wall ledge shelf are a versatile choice for any space that needs a photo display or a little extra storage space. Because they're clear and simple in design, they could be used in a lot of situations. Perfect for out books we wanted to display and read, and work great above the bathroom sinks and keep your countertop free of clutter. The wall mount shelves are made of 5mm thick clear acrylic, transparent material looks clean and simple, which can be used for decoration or functional shelf. The shelves with 2 inch height polished round front edge to keep the items from slipping or jostling around.
Mulit-functional Acrylic Hanging Wall Shelf:
1. Bookshelf For Kids – Displaying Children's Books, Homework or Current Reading Assignments without adding extra bulk or clutter.
2. Kitchen Spice Rack – Mount seasonings, spices and jars in a Convenient Location.
3. Makeup Organizer – Showcase Your Favorite Beauty Products.
4. Arts and Crafts – Storing Your Tools and Supplies in a One Handy Location. Displaying your work in your craft room, allowing the art to shine.
5. Library Book Storage Shelf– Create Wall Art In Your Library with Colorful Book Covers.
6. Figurine Display Shelf– Let Action Figures Become the Focal Point of Your Room.
7. Display Shelf for Magazines/Comic Books – Displaying your Magazines & Comic Books Collection in a Modern and Simple way.
8. Photo Frames Display Shelf – Displaying your Family Photos, Friends Photos and Pets Photos, also can Display your Certificates in the Living room or Bedroom.
9. Bathroom Storage Rack – Great for organizing your toiletry, hair care supplies, makeup, perfume, skin care products, nail supplies and more.
10.Shelf for Card Collection – Storing and displaying some of your more rare playing cards.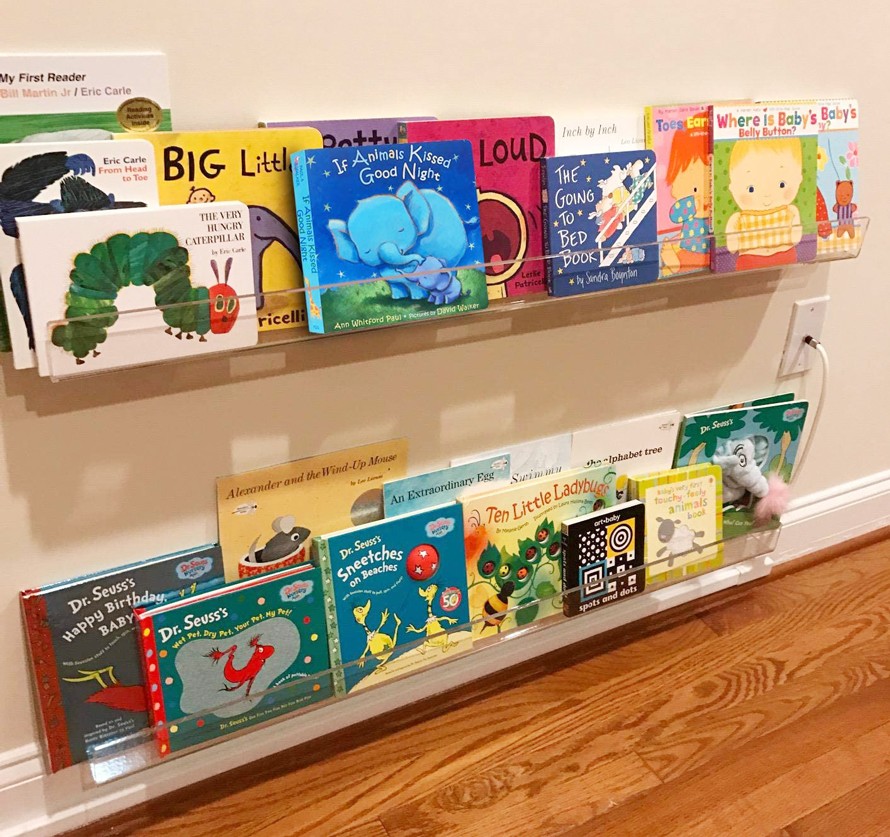 About Acrylic Display/Acrylic Boxes or Other Acrylic Products Customization:
All our Acrylic Display/Acrylic Boxes are custom, The appearance & structure can be designed according to your requirements, Our designer will also consider according to the practical application and provide you the best & professional advice. So we have MOQ for each item, at least 100PCS per size/per color/per item.
Creative Design:
We will design according to your product's market positioning and practical application, Improve your product image and visual experience.
Recommended Plan:
If you do not have clear requirements, please provide us with your products, our professional designer will provide you several creative solutions, and you can choose the best one, We also provide OEM & ODM services.
About The Quotation:
The quotation engineer will provide you a quotation comprehensively, combining the order quantity, manufacturing processes, material, structure, etc.
CONTACT US FOR HELP WITH CUSTOM SOLUTIONS TO BEST DISPLAY YOUR PRODUCT!