Place this acrylic serving tray on your entrance console table as a tray to hold your keys and mail as you come and go. This rectangular clear tray with handles is spacious enough to hold documents or file folders on a home office desk.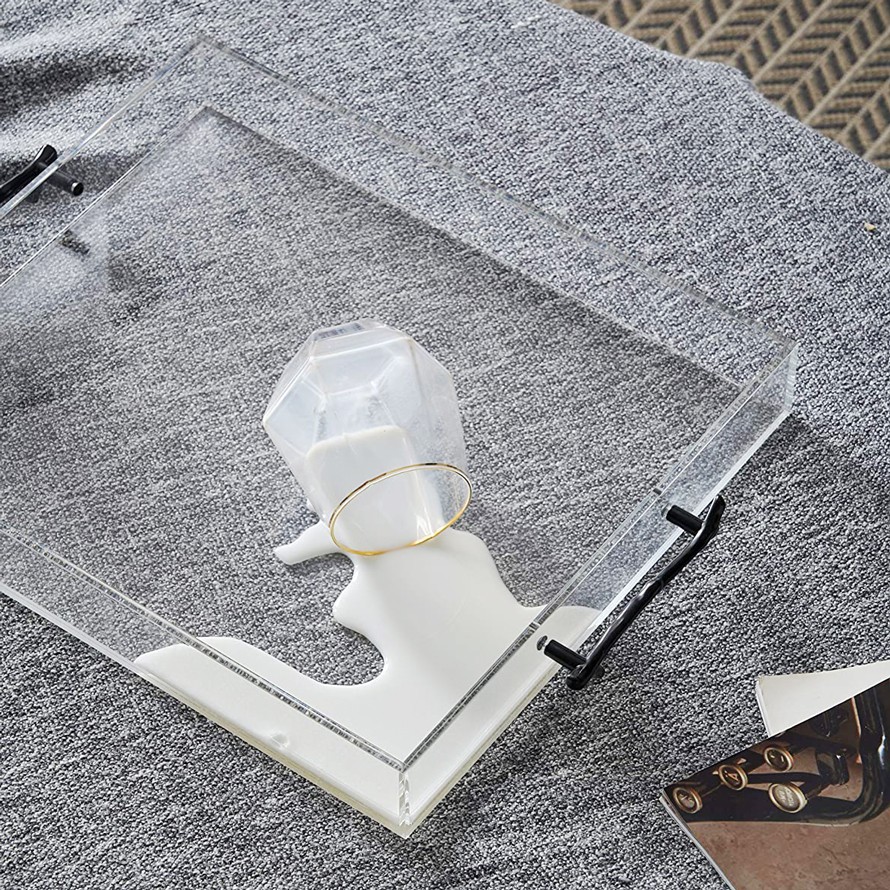 1. If you searching some modern decor, then you're going to love this acrylic serving tray! It looks nice on a dining room table, ottoman, coffee table, or hutch. More decotative, with black branch handle.
2. High Quality. Hand-made, good-quality clear acrylic.
3. Spill Proof – Do not worrie of Spilled Beverages Or Leaking, each edges are sealed completely.
4. Dimensions: 14x12x2 inches(not including handles); 16x12x2 Inch (including handles)
5. Use it for serving beverages or food such as coffee, tea, breakfast, lunch, dinner, appetizers, cheese, wine, fruit, and much more.
6. We foucus on the better home decor. One simple decoration bring more artistic sense to your home/office. We have many home decor product. Such tray/mirror/side table/shelf.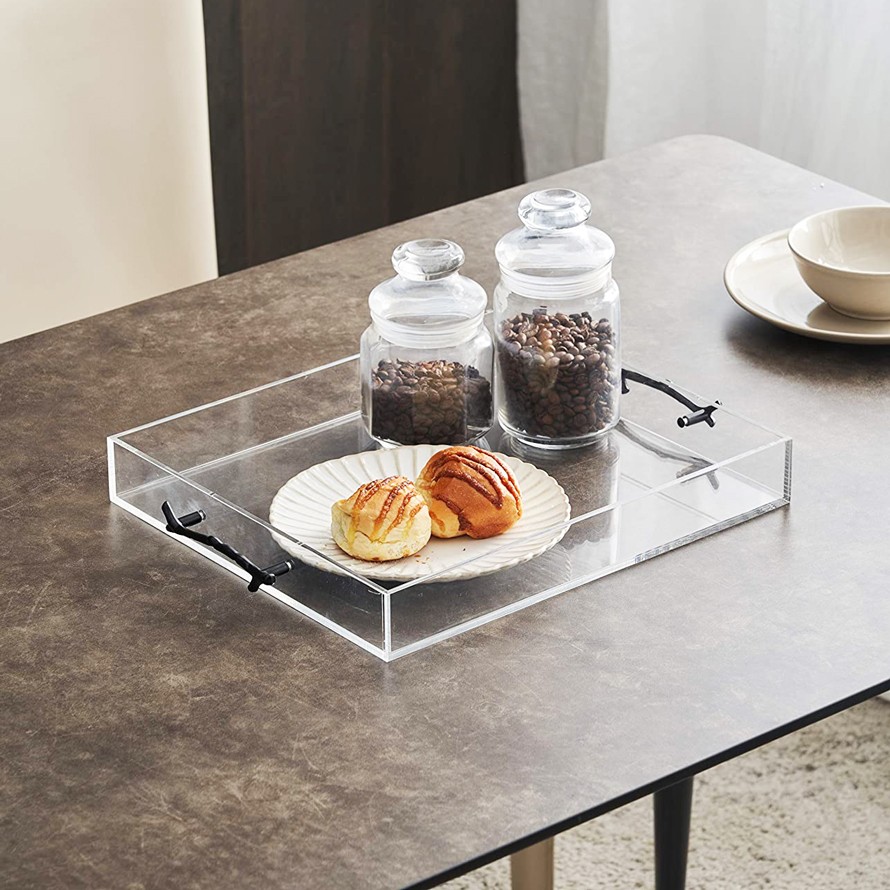 The Serving Tray Dimensions: 14x12x2 inches. The clear look of the tray makes it easy to use it on any style and any color furniture and it will look perfect (it won't clash styles).
STRONG ORGANIZATIONAL: 2 black branch handles for easy transport glasses, plates, bowls, beverages, appetizers, deserts,coffee, tea, juice, wine, spices and condiments to nail polish and lipstick and food for everyday or for parties and any other thing that you can think of.
MULTI-PURPOSE CLEAR SERVING TRAY: Wonderful clear tray organizer perfect for use in countertop, kitchens, bathrooms, dresser, vanity, bar or other spaces. Ideal Birthday Gift Christmas Gift Wedding Registry Gift.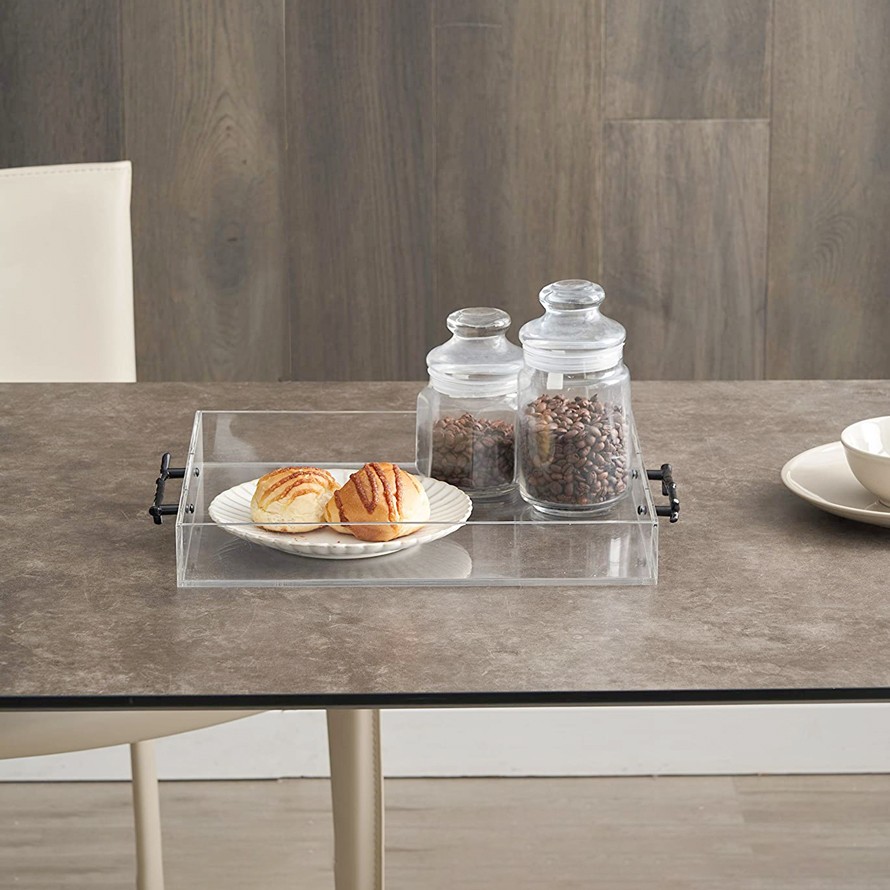 Meticulously crafted with a stunning elegant finish. Premium quality home decor. Excellent gift idea!
About Acrylic Display/Acrylic Boxes or Other Acrylic Products Customization:
All our Acrylic Display/Acrylic Boxes are custom, The appearance & structure can be designed according to your requirements, Our designer will also consider according to the practical application and provide you the best & professional advice. So we have MOQ for each item, at least 100PCS per size/per color/per item.
Creative Design:
We will design according to your product's market positioning and practical application, Improve your product image and visual experience.
Recommended Plan:
If you do not have clear requirements, please provide us with your products, our professional designer will provide you several creative solutions, and you can choose the best one, We also provide OEM & ODM services.
About The Quotation:
The quotation engineer will provide you a quotation comprehensively, combining the order quantity, manufacturing processes, material, structure, etc.
CONTACT US FOR HELP WITH CUSTOM SOLUTIONS TO BEST DISPLAY YOUR PRODUCT!