Acrylic shoe box manufacturer comes a new luxurious way to store your shoes. Handmade using premium-grade ultra-clear acrylic that retains its clarity and won't yellow over time. Our acrylic is as clear as glass.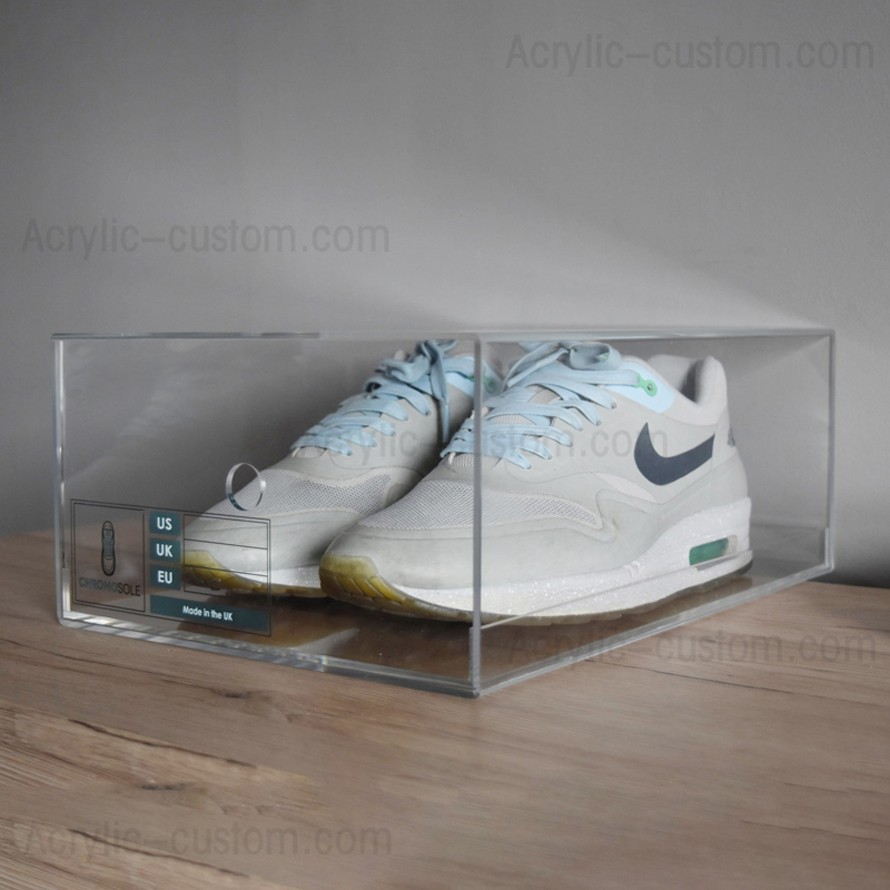 Main features include:
2. Dimensions 35x25x14cm
3. High grade acrylic
4. Unique sliding design
5. Airhole for ventilation
6. Rubberised feet on corners for safe storage
7. Logo: Accept Print Your Private Logo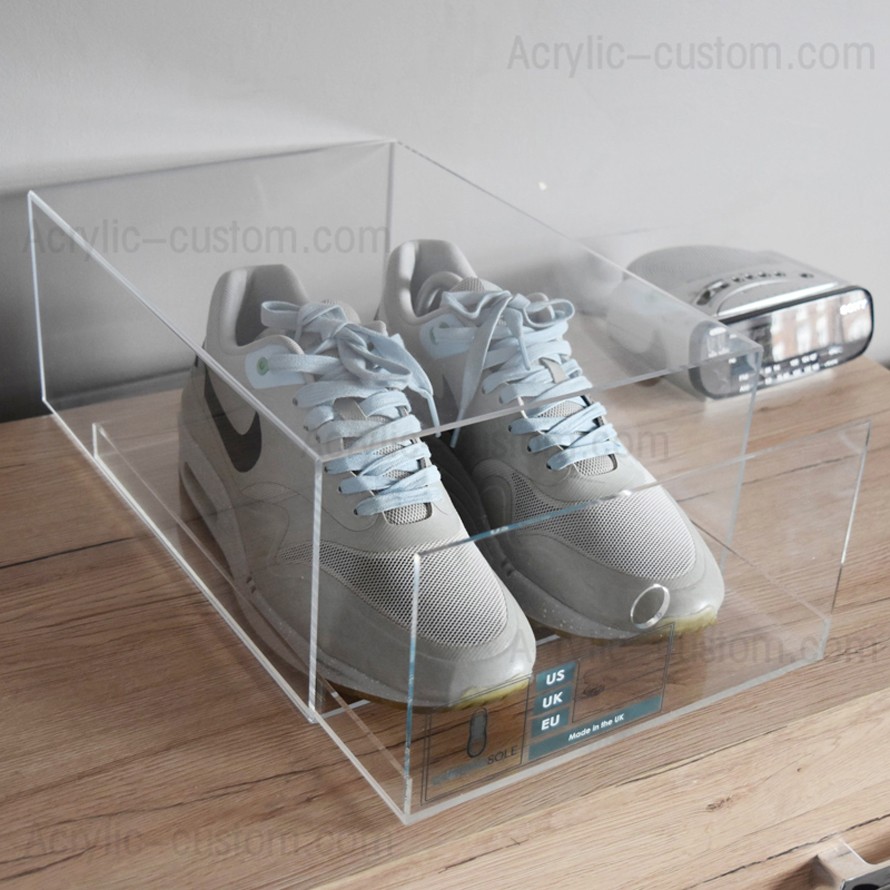 Men's/Large size measures 13.4" x 9" x 6.3". Designed to fit most men's shoes and larger-sized women's shoes. Fits shoes up to 12.75" long and up to 6" tall when standing upright. Fits pairs of shoes up to 8.5" wide when placed side by side.
Women's/Medium size measures 11.8" x 9" x 6.3". Designed to fit most women's shoes. Fits shoes up to 11.2" long and up to 6" tall when standing upright. Fits pairs of shoes up to 8.5" wide when placed side by side.
Our latest sneaker display box design. A draw-like sliding mechanism for easy access to your sneakers. The clear acrylic design allows you to easily see your shoes in their boxes without the need to open them. The ultimate in modern closet luxury acrylic shoe drawer!
Is an acrylic shoe box worth buying?
I believe that many shoe fans will be faced with a painful and happy process of storing sneakers. On the one hand, they started with the limited edition shoes that they wanted, but on the other hand, they faced the state of insufficient shoe cabinets. Stacking unsightly also affects the life of sneakers
Compared with ordinary paper or plastic shoe boxes on the market, I still recommend using acrylic shoe boxes for storage.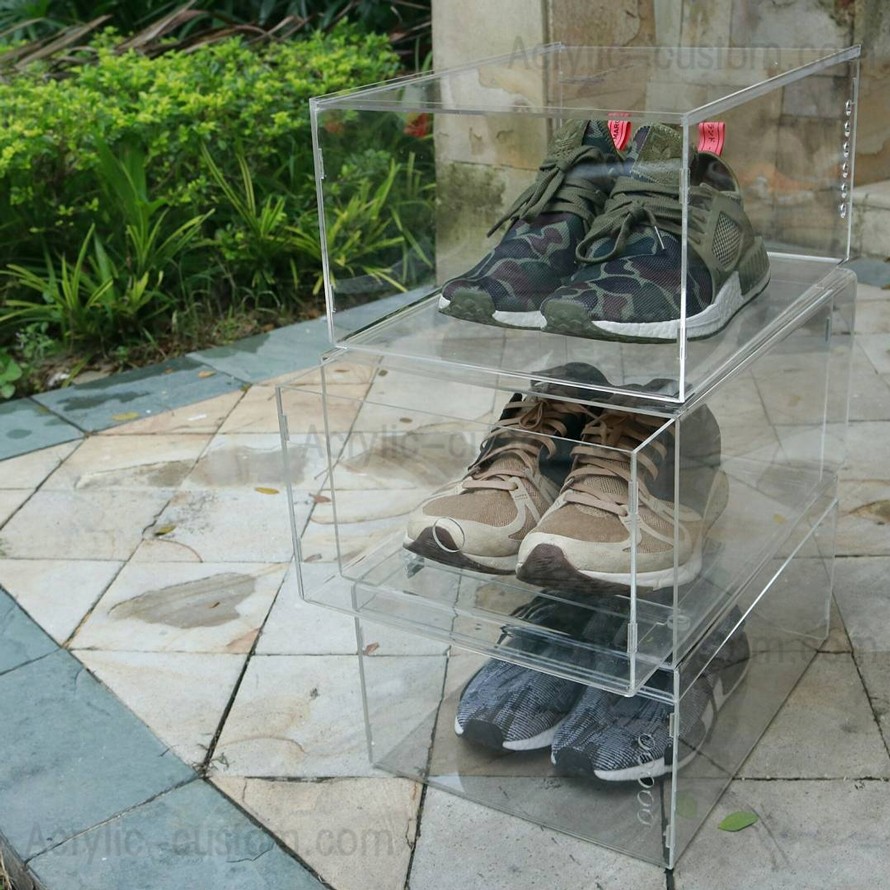 First of all, acrylic is also called plexiglass. Its light transmittance is much better than that of plastic materials. Therefore, using acrylic shoe boxes to store sneakers can be seen more clearly. In addition, acrylic has good adaptability to the environment, whether it is long-term sunlight or accumulation in a cold and humid place will not change its performance.
Recommend 3 Best Selling Acrylic Plastic Shoe Boxes and Sneaker Boxes on Amazon
1. Plastic Shoe Box with Lid
Hinged lids easily open to making grabbing what you need quick and easy; Clear view so you can easily find what you are looking for without opening the bins; Stackable for creating vertical storage to maximize storage spaces; Use individually or together to create a custom storage system that works for you; Keep items contained, organized and dust-free.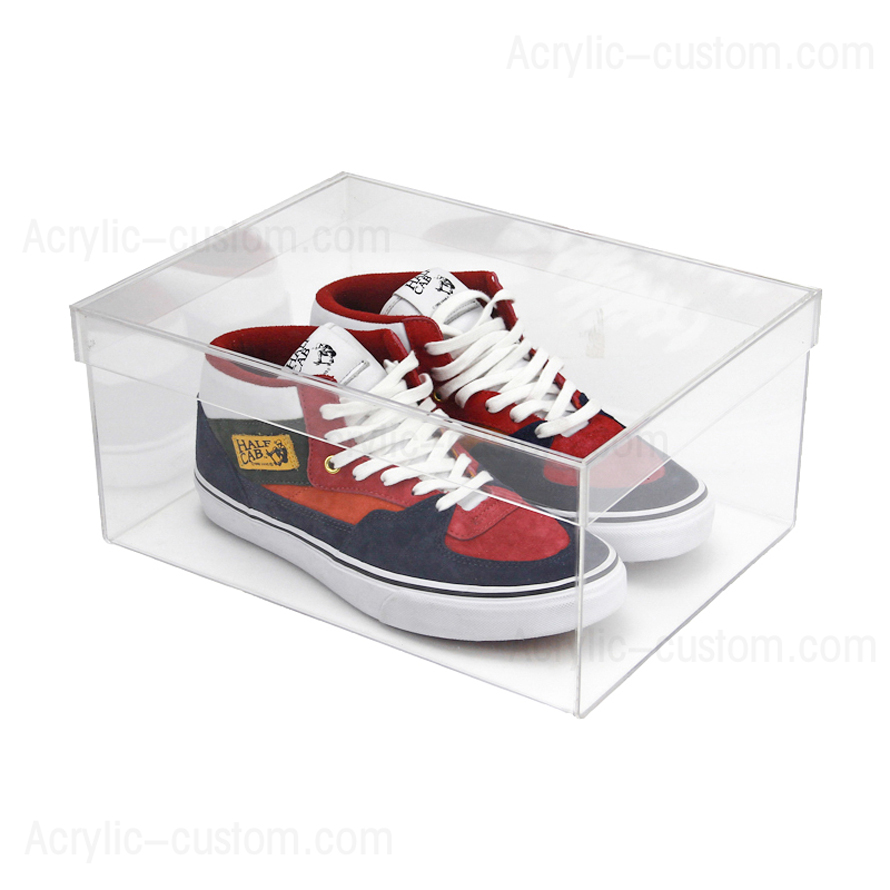 2. Magnetic Lids Side Open Display Case Organizer for Sneakerheads
The shoebox can be assembled quickly and stacked into wall stability. Use a magnet to absorb the door to avoid damage to the hinge. To prevent a peculiar smell, we also set vents on the shoe box. To ensure that the built shoe boxes remain stable,there are slots on the corners of the shoebox to lock each other. While assembling the shoe box, you can also enjoy the fun of DIY. It can not only be used at home but also for sales in stores.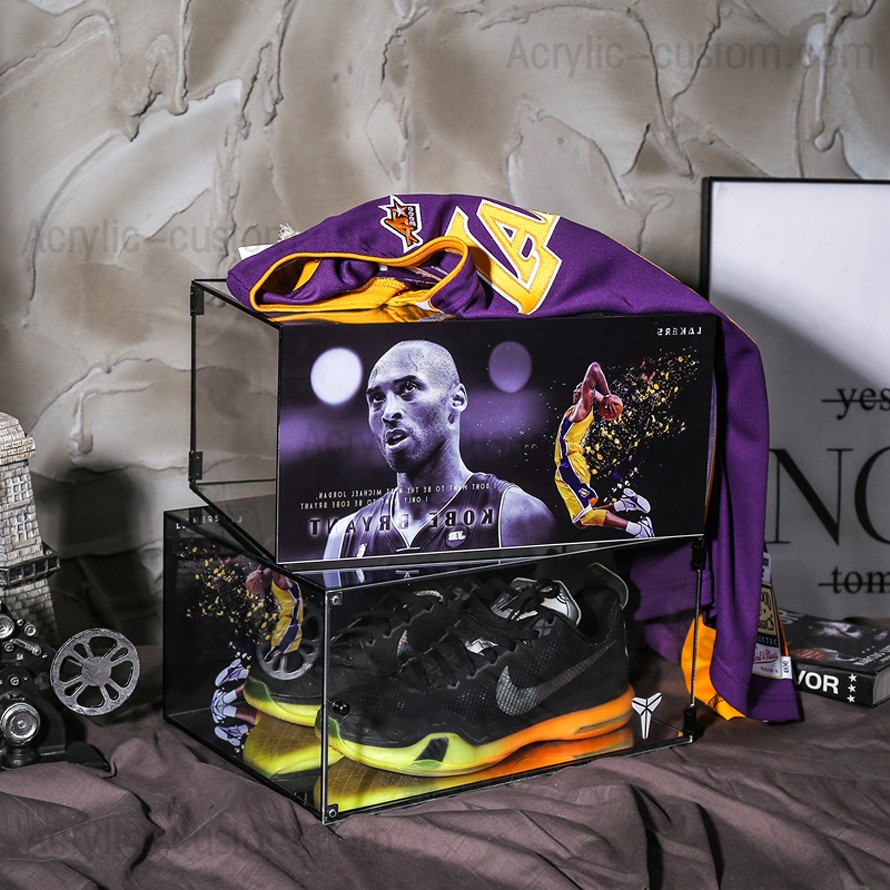 3. Clear Shoe Display Magnetic Side Open Stackable Shoe Boxes
Three-sided red and three-sided transparent matching design, highlighting your fashion taste, and the transparent side ensures that you can see the inside of the shoe cabinet without opening all the boxes and you can display your shoes in all directions, at the same time easily find the right shoes you want. This shoebox big enough for men's shoes or women's shoes. High heels, ankle boots, and sneakers can also be well organized. It can fit the size of most shoes. Provide enough storage space for your shoes to keep them tidy.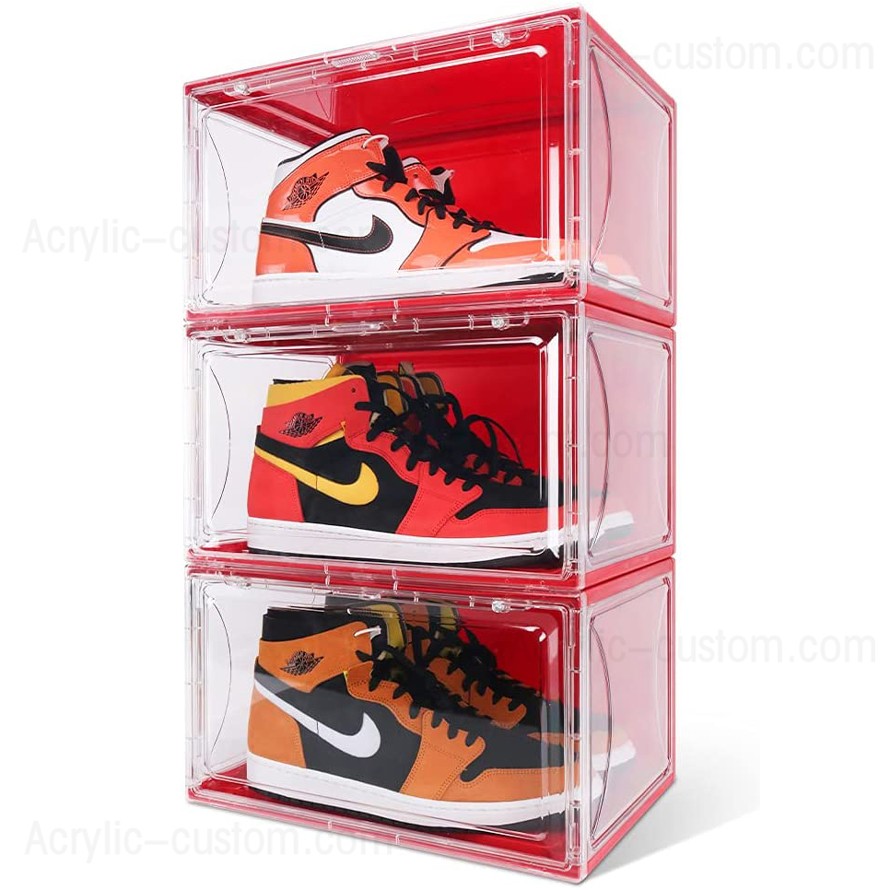 About Acrylic Display/Acrylic Boxes or Other Acrylic Products Customization:
All our Acrylic Display/Acrylic Boxes are custom, The appearance & structure can be designed according to your requirements, Our designer will also consider according to the practical application and provide you the best & professional advice. So we have MOQ for each item, at least 100PCS per size/per color/per item.
Creative Design:
We will design according to your product's market positioning and practical application, Improve your product image and visual experience.
Recommended Plan:
If you do not have clear requirements, please provide us with your products, our professional designer will provide you several creative solutions, and you can choose the best one, We also provide OEM & ODM services.
About The Quotation:
The quotation engineer will provide you a quotation comprehensively, combining the order quantity, manufacturing processes, material, structure, etc.
CONTACT US FOR HELP WITH CUSTOM SOLUTIONS TO BEST DISPLAY YOUR PRODUCT!