Product Description:
The Acrylic Humidor Represents a high style of modernity with some touches of classical antiquity. The transparency in these pieces is a key element to unveil the best spices in his interior inviting your friends to a conversation that starts from the preferred brands ending in the ones flavor of the ones "hidden" in your "secret" chest.
The Acrylic Humidor is featured with a Digital Hygrometer and Cedar Balls - Dimensions: H: 4 1/2", W: 10", D: 6 3/4" - Capacity: 50 Cigars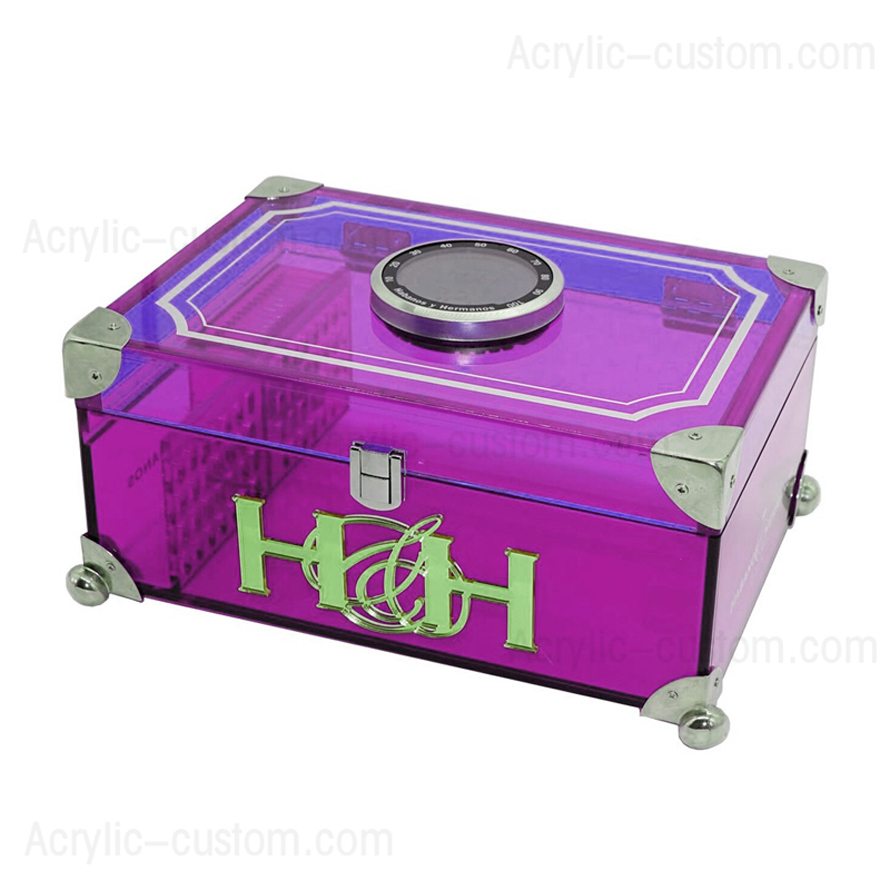 Features:
Benefits and How Humidification Using Cedar Balls Works:
1. Soak the balls in water for at least 30 min.
2. Once balls have enough humidity, remove any additional dripping water using a paper towel.
3. Add the balls to the drawer/humidification compartment
4. Cedar Balls should not get mold formations as resins from the wood protect them.
5. In case of mold formation, you can use Isopropyl Alcohol to clean it
6. Works better with time vs all other humidification systems, the more you use them the better as more water gets inside the balls.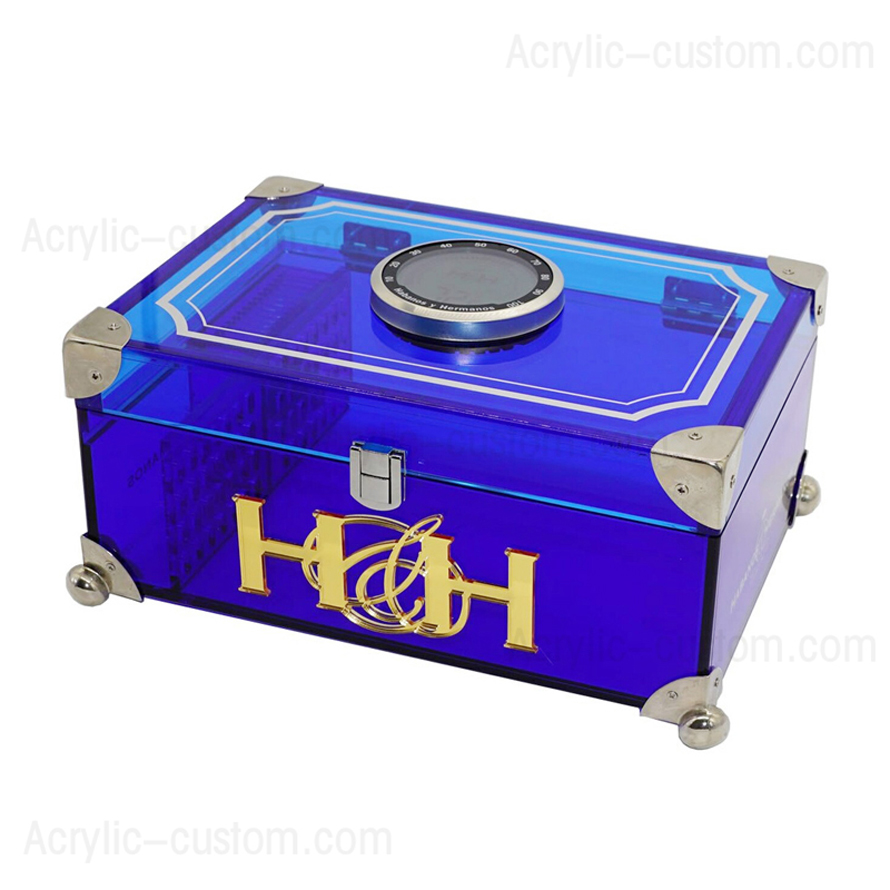 A proper acrylic humidor has everything you need to keep cigars in the right conditions. More than just an acrylic box, a quality humidor has several parts that allow it to provide the right climate for your smokes. The most crucial part of an acrylic cigar humidor is its humidification system. The humidifier, which is often soaked in distilled water, adds moisture to the humidor so that your cigars stay plump and burn slowly.
About Acrylic Display/Acrylic Boxes or Other Acrylic Products Customization:
All our Acrylic Display/Acrylic Boxes are custom, The appearance & structure can be designed according to your requirements, Our designer will also consider according to the practical application and provide you the best & professional advice. So we have MOQ for each item, at least 100PCS per size/per color/per item.
Creative Design:
We will design according to your product's market positioning and practical application, Improve your product image and visual experience.
Recommended Plan:
If you do not have clear requirements, please provide us with your products, our professional designer will provide you several creative solutions, and you can choose the best one, We also provide OEM & ODM services.
About The Quotation:
The quotation engineer will provide you a quotation comprehensively, combining the order quantity, manufacturing processes, material, structure, etc.
CONTACT US FOR HELP WITH CUSTOM SOLUTIONS TO BEST DISPLAY YOUR PRODUCT!