Dry Erase Monthly Calendar Board Floating - Acrylic Calendar Wall
A dry erase monthly acrylic calendar is a type of wall calendar that is made from clear acrylic material and features a monthly layout that can be written on and erased with dry erase markers.
These calendars typically have a grid format with each day of the month arranged in a row and the days of the week listed across the top. Some models may also include space for notes, reminders, or important dates.
The clear acrylic material provides a modern and sleek look that blends well with any decor. It also allows the underlying wall color or pattern to show through, creating a seamless and stylish appearance.
One of the main advantages of a dry erase monthly acrylic calendar is its versatility. You can customize and update the calendar as needed by writing in new events, appointments, or deadlines with dry erase markers. This makes it a practical and eco-friendly option, as you can reuse the calendar month after month without having to print new pages or buy a new calendar.
The dry erase monthly acrylic calendar is a useful and attractive tool for keeping track of your schedule and staying organized. It's a great option for busy households or offices, as well as for students, freelancers, or anyone who wants to stay on top of their commitments and deadlines.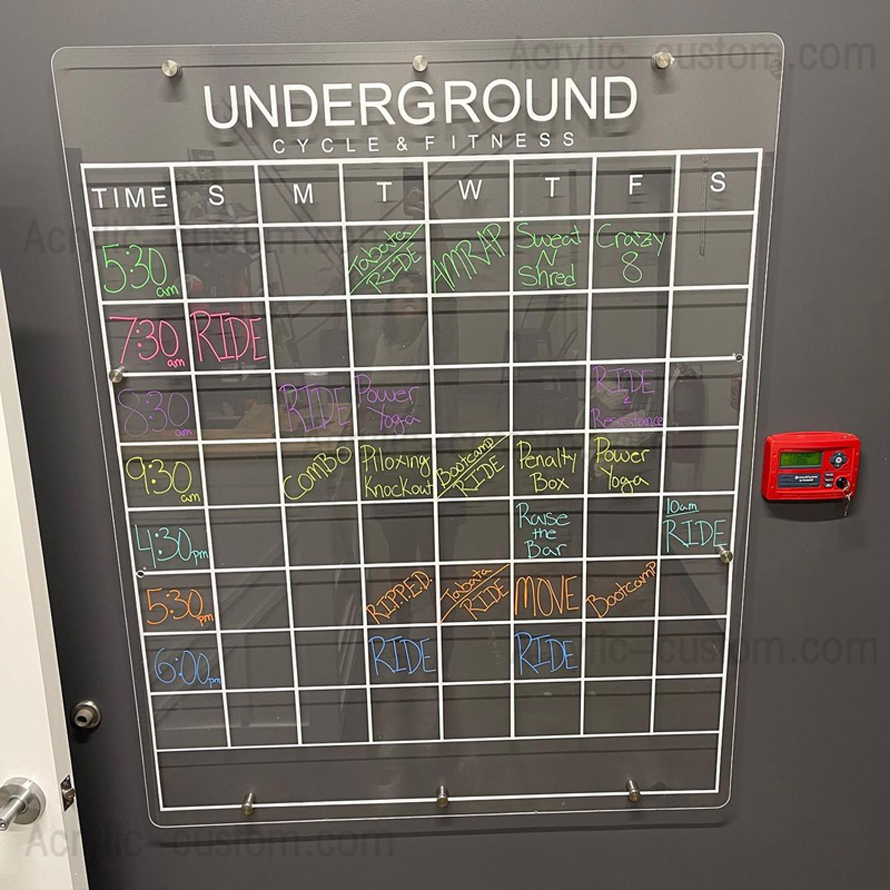 acrylic calendar wall board - 39" wide x 27" height (xxLarge)
acrylic calendar wall board - 33" wide x 23" height (xLarge)
acrylic calendar wall board - 27" wide x 21" height (Large)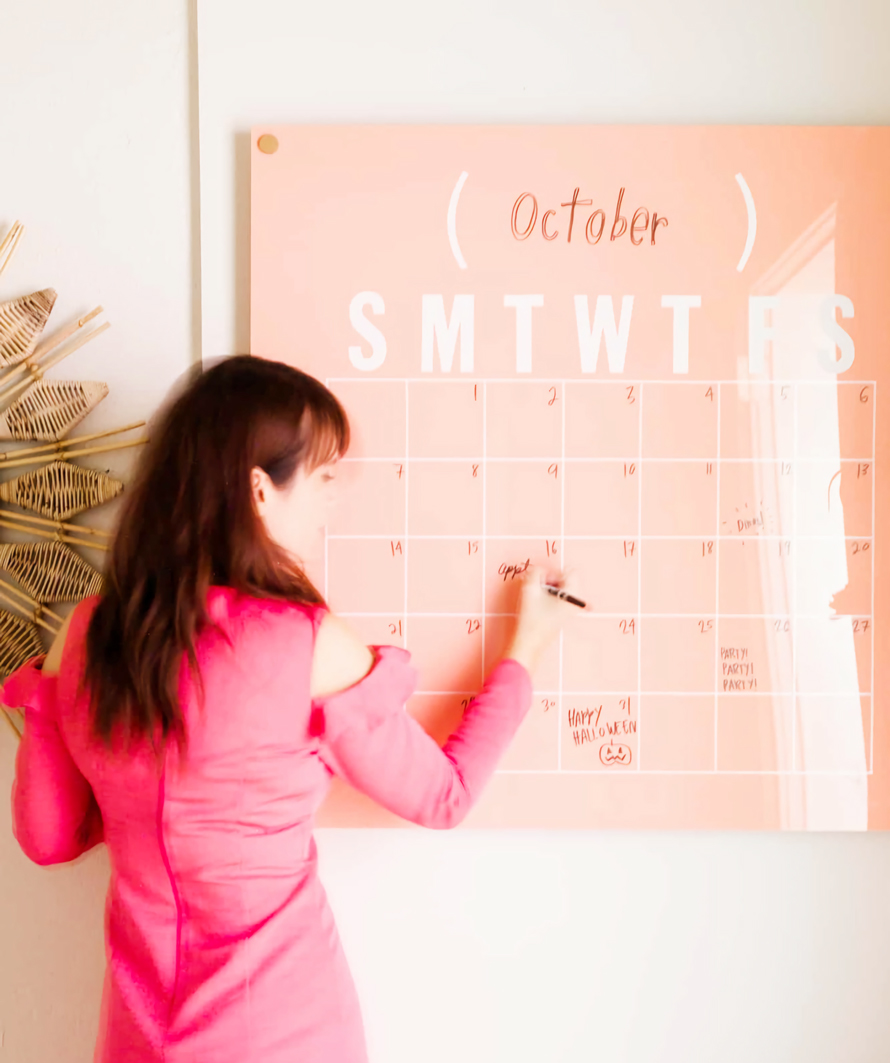 acrylic calendar wall board - 23" wide x 19" height (Medium)
acrylic calendar wall board - 20" wide x 14" height (Small)
acrylic calendar wall board - 17" wide x 14" height (xSmall)
acrylic calendar wall board - 14" wide x 11" height (xxSmall)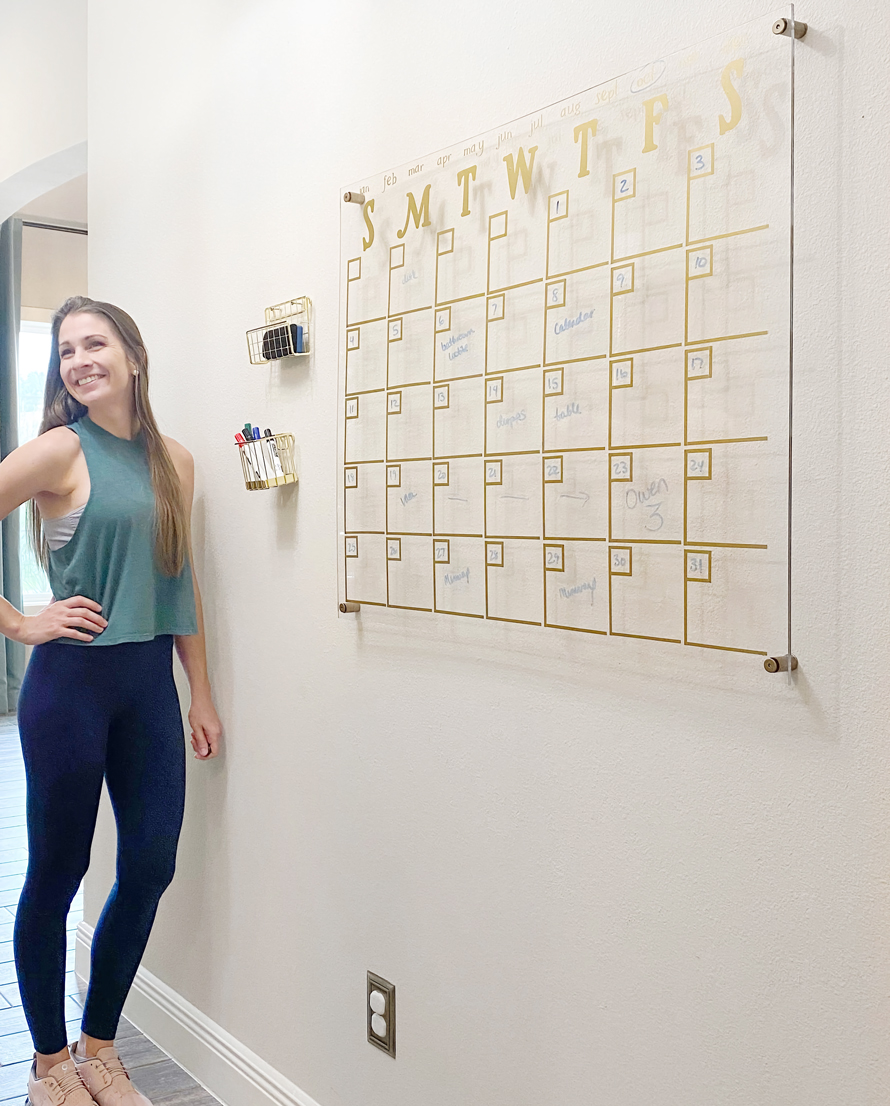 A clear, modern way to organize your daily life. Our acrylic wall calendar is a futuristically cool decoration for your house.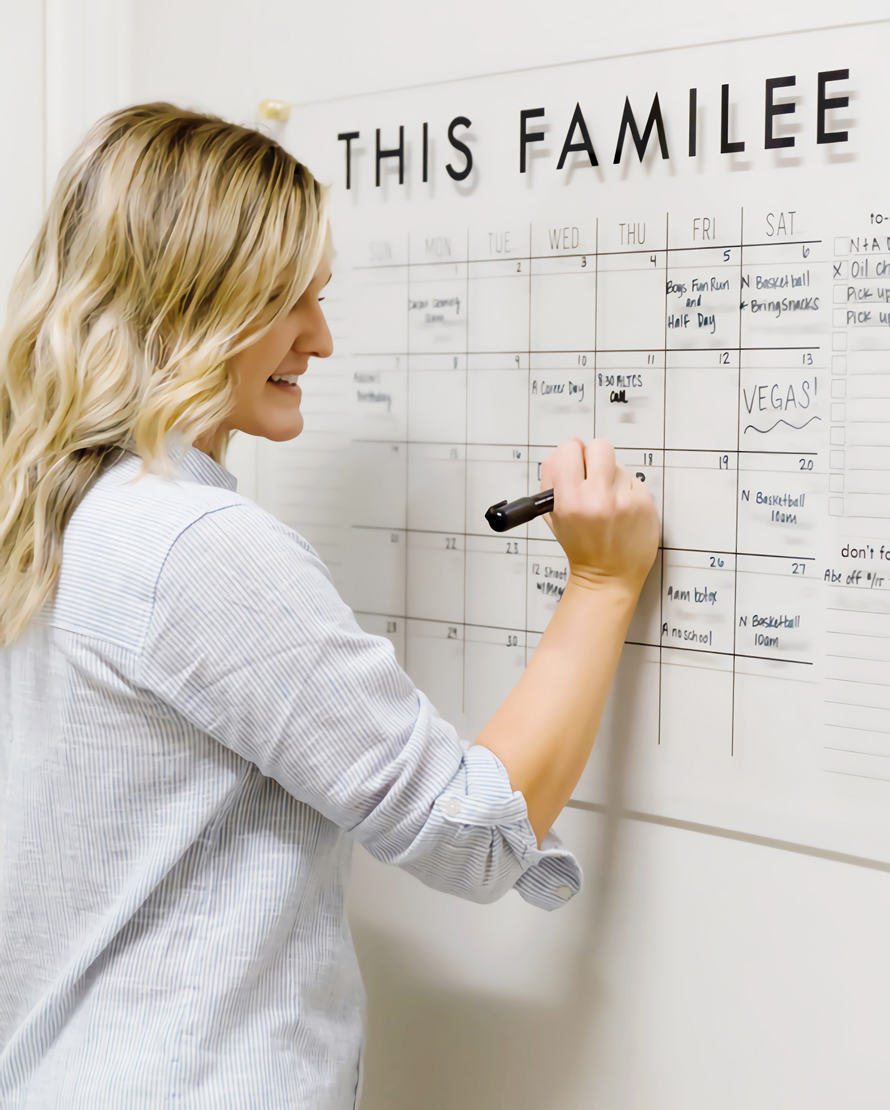 About Acrylic Display/Acrylic Boxes or Other Acrylic Products Customization:
All our Acrylic Display/Acrylic Boxes are custom, The appearance & structure can be designed according to your requirements, Our designer will also consider according to the practical application and provide you the best & professional advice. So we have MOQ for each item, at least 100PCS per size/per color/per item.
Creative Design:
We will design according to your product's market positioning and practical application, Improve your product image and visual experience.
Recommended Plan:
If you do not have clear requirements, please provide us with your products, our professional designer will provide you several creative solutions, and you can choose the best one, We also provide OEM & ODM services.
About The Quotation:
The quotation engineer will provide you a quotation comprehensively, combining the order quantity, manufacturing processes, material, structure, etc.
CONTACT US FOR HELP WITH CUSTOM SOLUTIONS TO BEST DISPLAY YOUR PRODUCT!