Product Description:
The toilet stool is suited for both modern and traditional bathroom decor- the ideal piece to bring sophistication and style into your bathroom. Made of sculpted Translucent acrylic glass. We designed, created, tried and tested and then did it again and again. We thought of everything to make your bathroom experience better and more enjoyable. Toilet stool is the perfect height, shape and design to work with any toilet. It's comfortable, ergonomic, easy to use, attractive and affordable.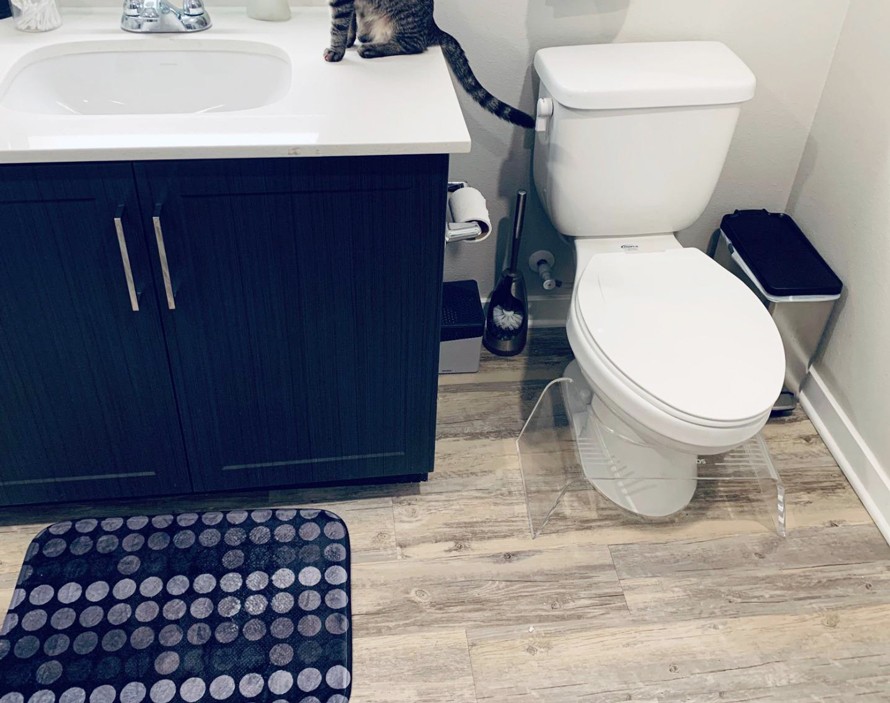 - Dimensions: W 19 1/2″ x D 9 7/8″ x H 7″
- Inner Width: 12″
- Product Weight: 6 lbs.
- Weight Limit: 250 lbs
- Helps mimic a natural squat to align the colon, More complete & easier elimination. Life-changing health benefits. Great for preventative care
- 7" is the standard height and comfortable for most people
- Made from sculpted, translucent acrylic glass; Weight capacity-350 pounds
The streamlined design and shape allows it to hug the toilet when not in use, so its tucked out of the way, I just gently nudge it forward with my foot when I need to use it. As for its functionality, it's amazing and far surpassed your expectations.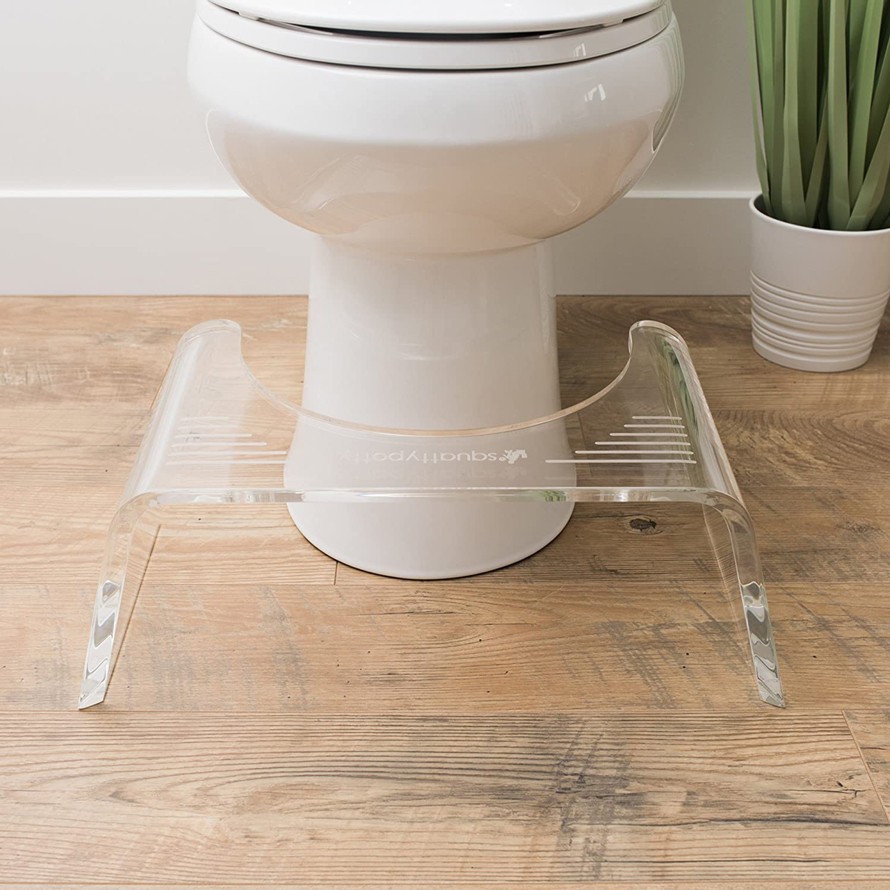 1. I went with the clear, acrylic version of the product. I wanted my Toilet stool to be a subtle addition to my bathroom. I barely see it when my I walk into the room.
2. I thought I would feel more of a "squat" when I put my feet on the product. Putting my feet on the Toilet stool feels natural. I was a little worried that my quads and hamstrings were going to get a workout but I am glad that the seated position feels more relaxed.
3. It DOES make a difference. The process of going has become faster and easier ever since I started using the Acrylic Toilet Stool as part of my "morning ritual." It WORKS!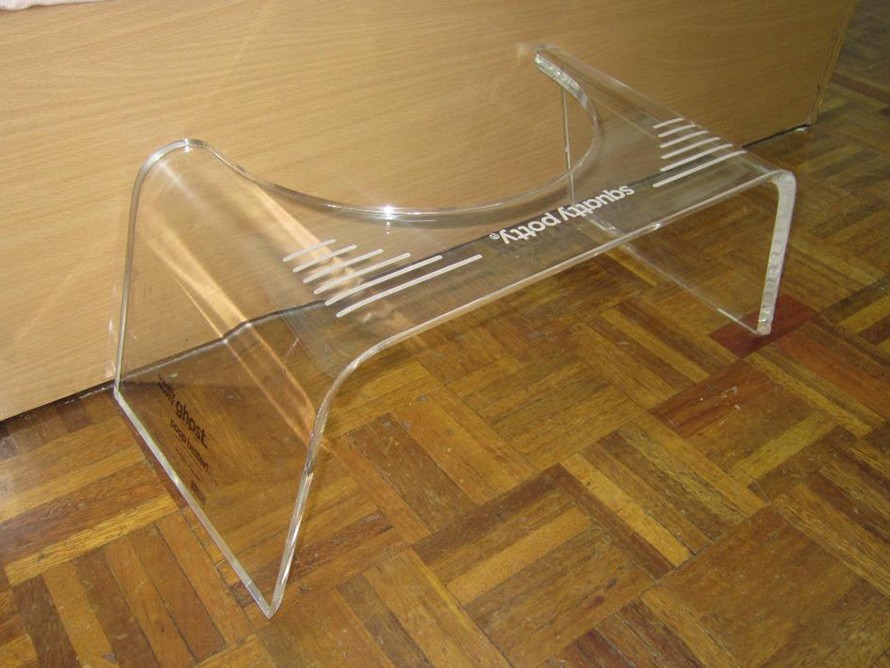 About Acrylic Display/Acrylic Boxes or Other Acrylic Products Customization:
All our Acrylic Display/Acrylic Boxes are custom, The appearance & structure can be designed according to your requirements, Our designer will also consider according to the practical application and provide you the best & professional advice. So we have MOQ for each item, at least 100PCS per size/per color/per item.
Creative Design:
We will design according to your product's market positioning and practical application, Improve your product image and visual experience.
Recommended Plan:
If you do not have clear requirements, please provide us with your products, our professional designer will provide you several creative solutions, and you can choose the best one, We also provide OEM & ODM services.
About The Quotation:
The quotation engineer will provide you a quotation comprehensively, combining the order quantity, manufacturing processes, material, structure, etc.
CONTACT US FOR HELP WITH CUSTOM SOLUTIONS TO BEST DISPLAY YOUR PRODUCT!