Lash Organizer - False Eyelashes Glue Pallet Holder Eyelash Storage Box
Product Description:
Lash organizer -- Made of high-quality acrylic material, sturdy and durable. It is 7mm-15mm long, which is convenient for your eyelash grafting. The minimalist style is perfect for use in a beauty shop, making your tools look organized and always keeping the space clean.
It is made of transparent material and is small and high-end. Side cover design, drawer mode, very convenient for quick viewing, with the false eyelashes you want. Eyelashes of different lengths can be placed on each layer. A separate drawer design makes it easy to find the eyelashes you want.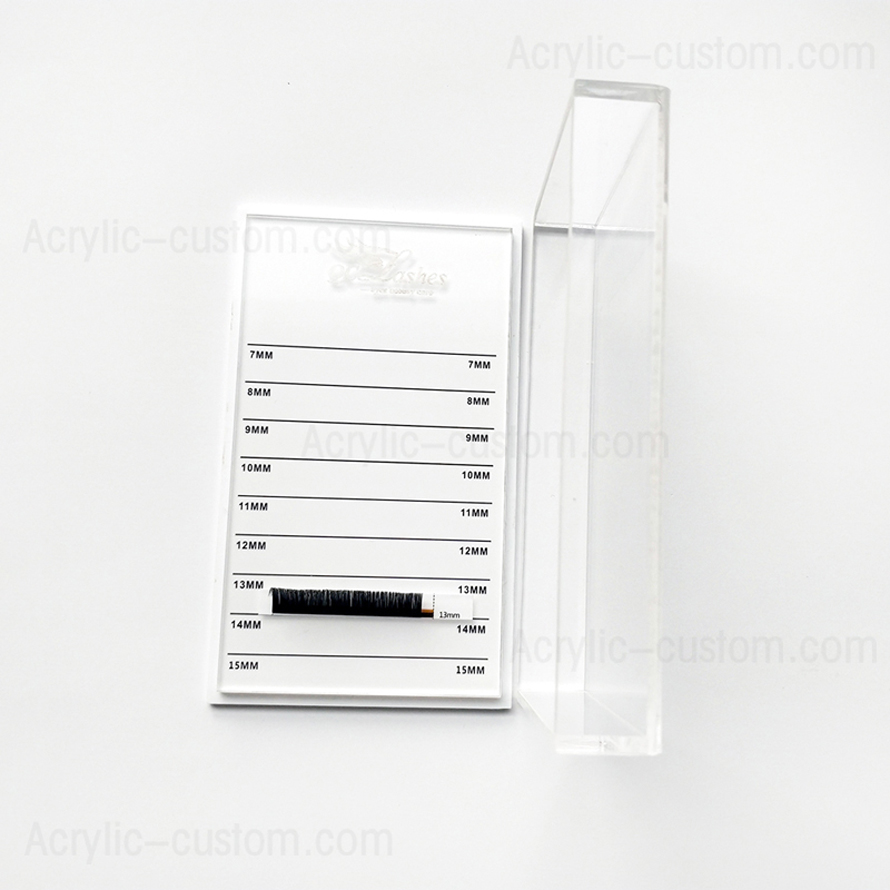 Features:
- 7mm-15mm length, convenient for you to do eyelash grafting.
- Condition: 100% Brand New Eyelash Storage Box
- Material: Acrylic
- Size: Approx. 11.6 x 7 x 2.9cm / 4.6 x 2.8 x 1.1in
- Used for placing grafting eyelash glue, suitable for eyelash lengthening glue, primer, gel remover, etc.
- Reusable and easy to clean, professional tool for beauty salon. Made of quality acrylic material, sturdy and luster for long-term use.
Large capacity and practical. The size is perfect, not bulky or too small. A great tool for professional beauty salons. Using this tray saves about 15-20 minutes of work time. Helps increase your productivity.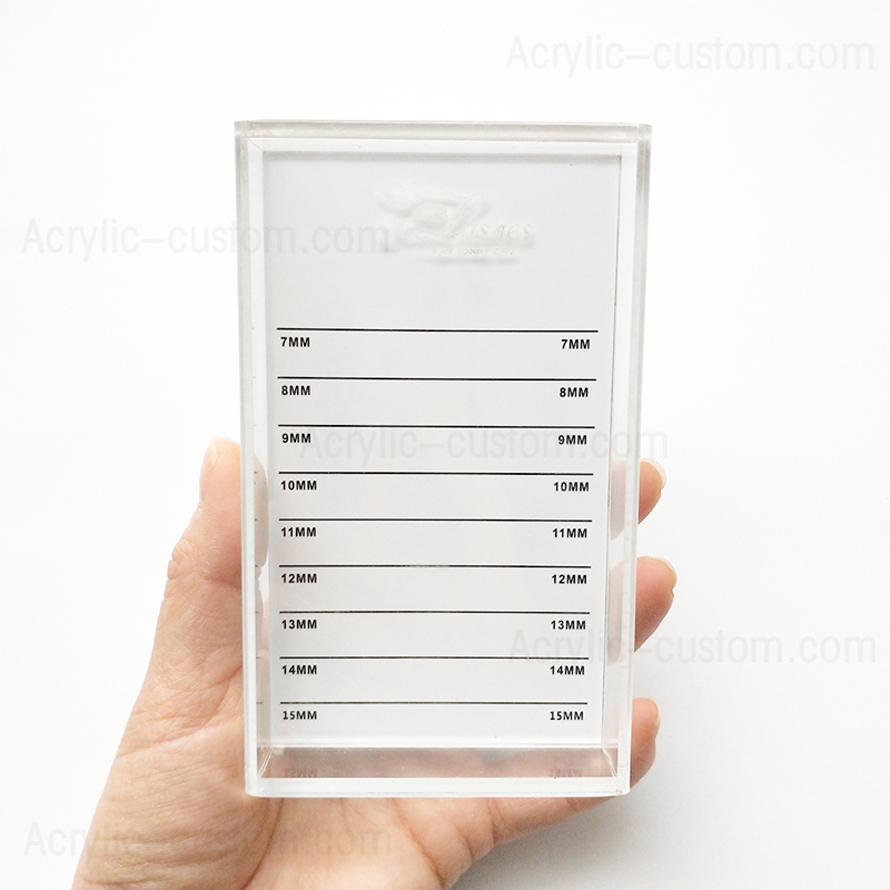 It is used to place grafting eyelash glue, suitable for eyelash lengthening glue, primer, gel remover, etc. Bits help keep the glue cool for a longer period of time and are not easy to dry. Reusable and easy to clean, it is a professional tool for beauty salons.
About Acrylic Display/Acrylic Boxes or Other Acrylic Products Customization:
All our Acrylic Display/Acrylic Boxes are custom, The appearance & structure can be designed according to your requirements, Our designer will also consider according to the practical application and provide you the best & professional advice. So we have MOQ for each item, at least 100PCS per size/per color/per item.
Creative Design:
We will design according to your product's market positioning and practical application, Improve your product image and visual experience.
Recommended Plan:
If you do not have clear requirements, please provide us with your products, our professional designer will provide you several creative solutions, and you can choose the best one, We also provide OEM & ODM services.
About The Quotation:
The quotation engineer will provide you a quotation comprehensively, combining the order quantity, manufacturing processes, material, structure, etc.
CONTACT US FOR HELP WITH CUSTOM SOLUTIONS TO BEST DISPLAY YOUR PRODUCT!