1. The display stand is made of acrylic. Clear and transparent, perfect display. This display stand is suitable for doll collectors or anyone who has the following needs: Collect dolls and want to show them off. There are no more random dolls on the floor. Eliminate unnecessary confusion and replace quickly and easily.
2. Multifunctional: This kind of wall shelf can be installed in homes, offices, schools, shops and garages. It can also decorate children's rooms.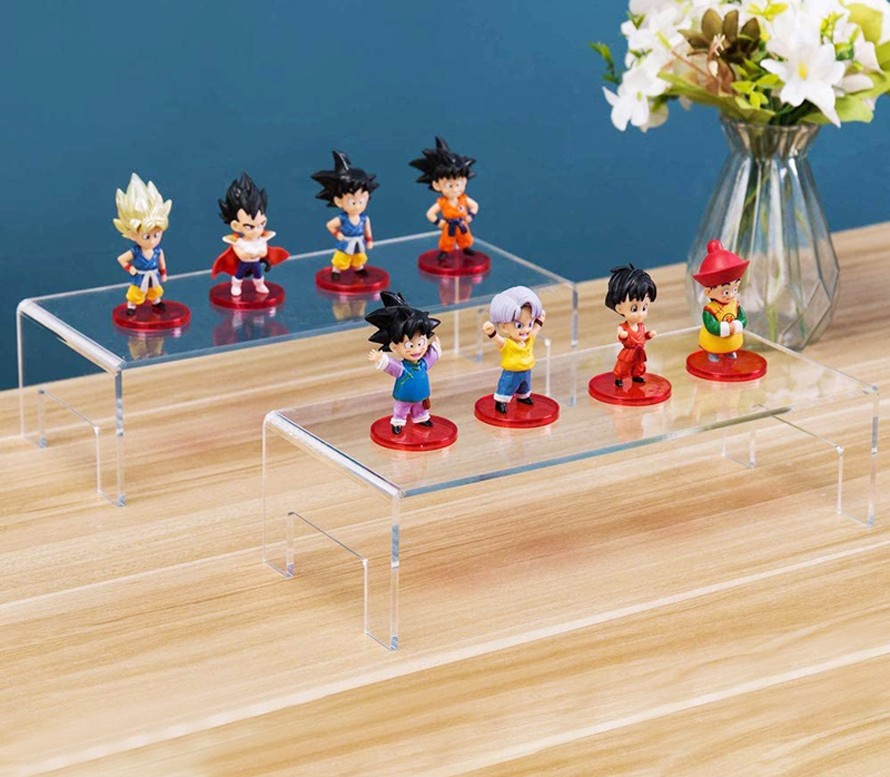 3. Try to use a display stand with a clear base and leave a positive impression on your colleagues, friends or other family members. There are many kinds of acrylic bases that can be used as stands: display boxes, ring display stands, acrylic stands, glass and acrylic display boxes. But our simple, clear, elegant and stylish acrylic stand, doll stand is your best choice.
4. Sturdy: Our doll frame is made of high-quality acrylic, which is very reliable. It feels very smooth.
5. Elegant appearance: a fashionable choice for collectibles. It can complement the design of any room.
About Acrylic Display/Acrylic Boxes or Other Acrylic Products Customization:
All our Acrylic Display/Acrylic Boxes are custom, The appearance & structure can be designed according to your requirements, Our designer will also consider according to the practical application and provide you the best & professional advice. So we have MOQ for each item, at least 100PCS per size/per color/per item.
Creative Design:
We will design according to your product's market positioning and practical application, Improve your product image and visual experience.
Recommended Plan:
If you do not have clear requirements, please provide us with your products, our professional designer will provide you several creative solutions, and you can choose the best one, We also provide OEM & ODM services.
About The Quotation:
The quotation engineer will provide you a quotation comprehensively, combining the order quantity, manufacturing processes, material, structure, etc.
CONTACT US FOR HELP WITH CUSTOM SOLUTIONS TO BEST DISPLAY YOUR PRODUCT!