Lucite Bencher Holder - Bencher and Birchas Hamazon Set
The acrylic bencher set is made with high-quality thick lucite. The black print backing on the cards makes these cards convenient and comfortable to recite birchas hamazon in. Featuring 8 lucite bencher cards with elegant silver or clear, gold accents.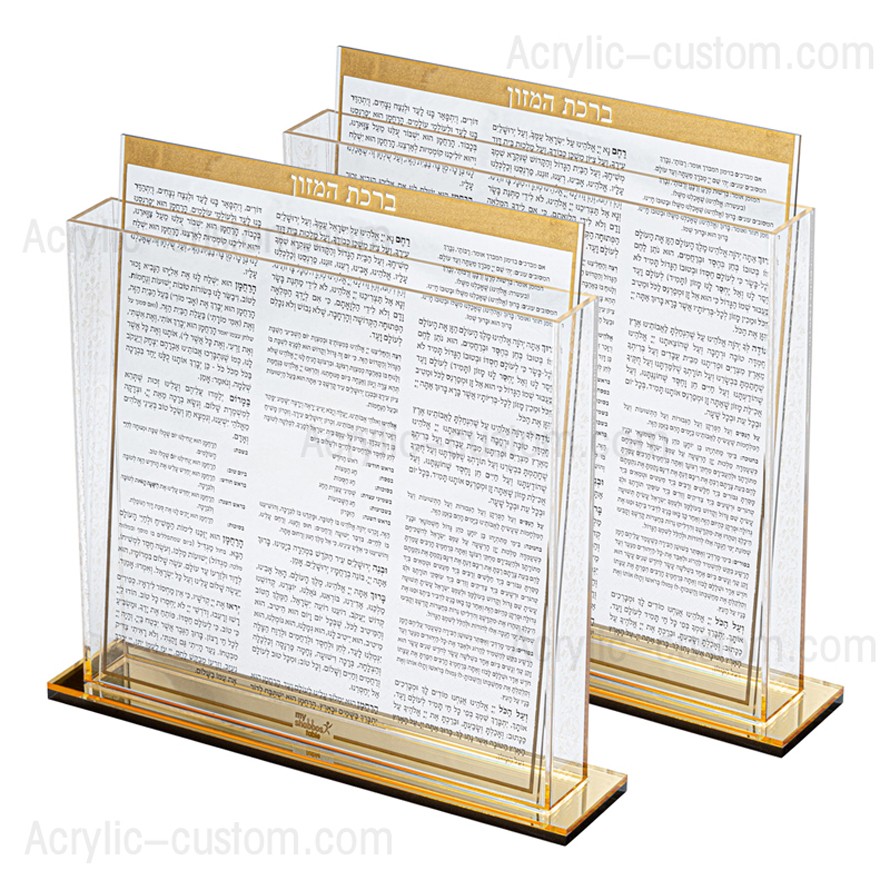 1. Luxurious clear lucite bencher cards in a modern thick lucite holder with magnificent shimmer or mirror base. Easy to read. Wipe clean.
2. Lucite Bencher Cards Holder Set Dimensions: 22cmx20cmx3cm
3. Set of 8 birchat hamazon cards or bencher cards, Fits up to 12 cards.
4. 8 luxurious Clear/Silver Lucite Birchat Hamazon cards with black print in a magnificent Silver & clear Lucite holder.
5. This classy and elegant lucite bencher set is sure to take a prominent place on your passover table.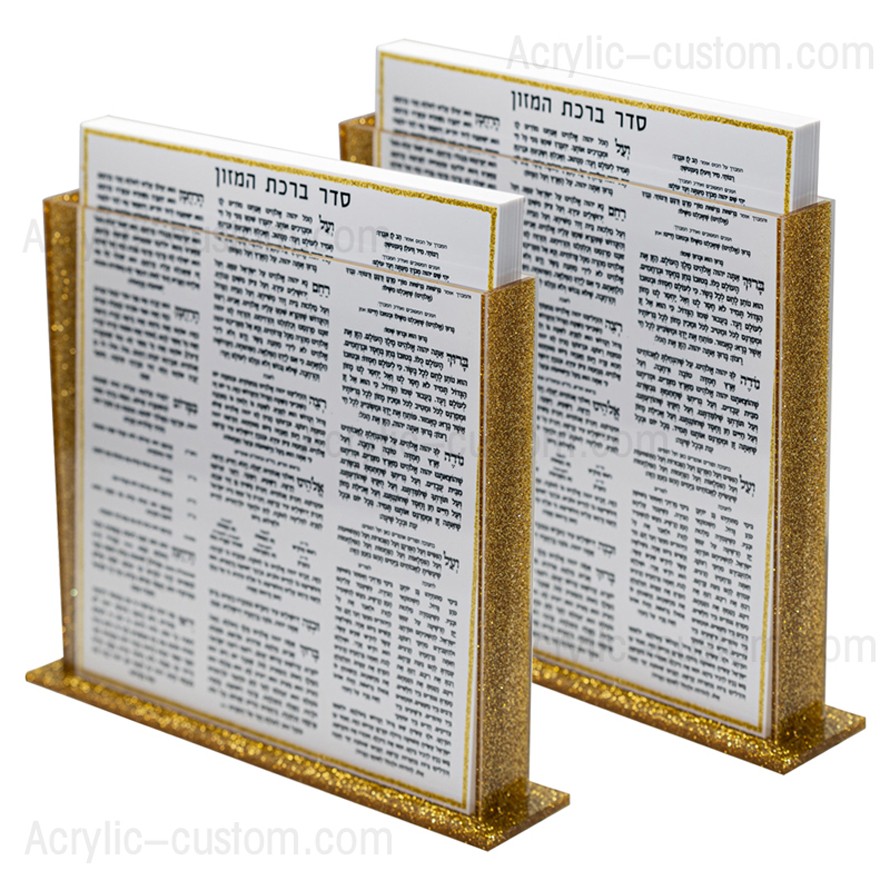 Language: Hebrew
Text: Menukad
Nusach: Ashkenaz
Color: Gold
To add more cards contact us.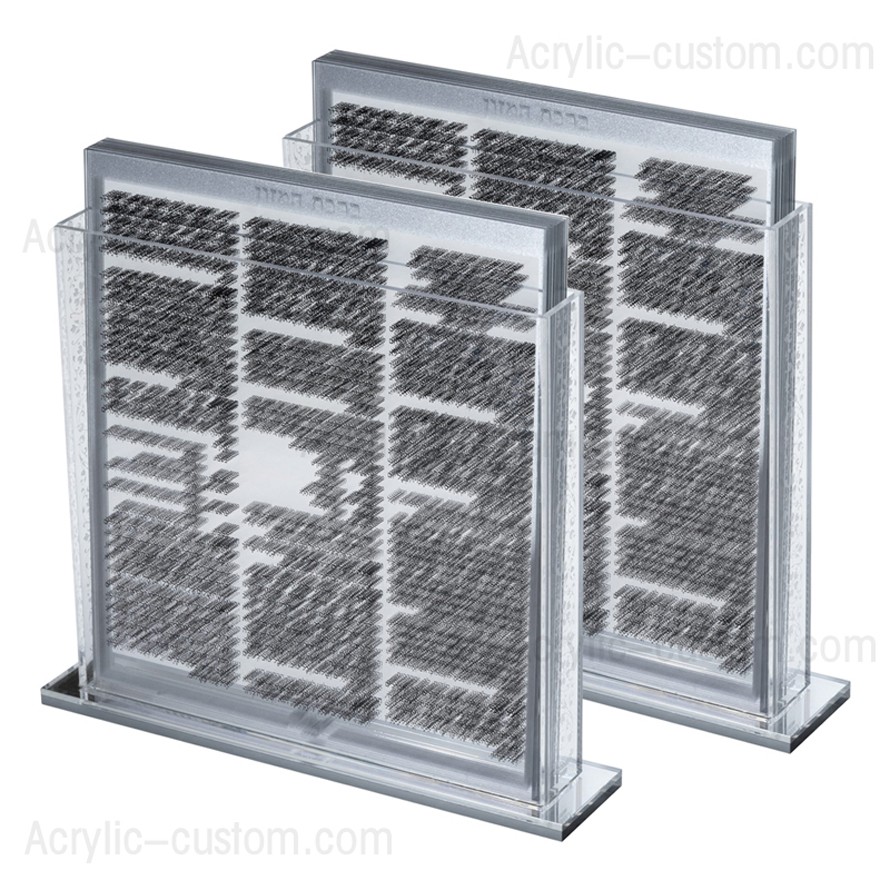 Lucite Bencher Holder Clear/Gold/Silver/Marble Base Includes Set of 8 Lucite Birchas Hamazon Cards.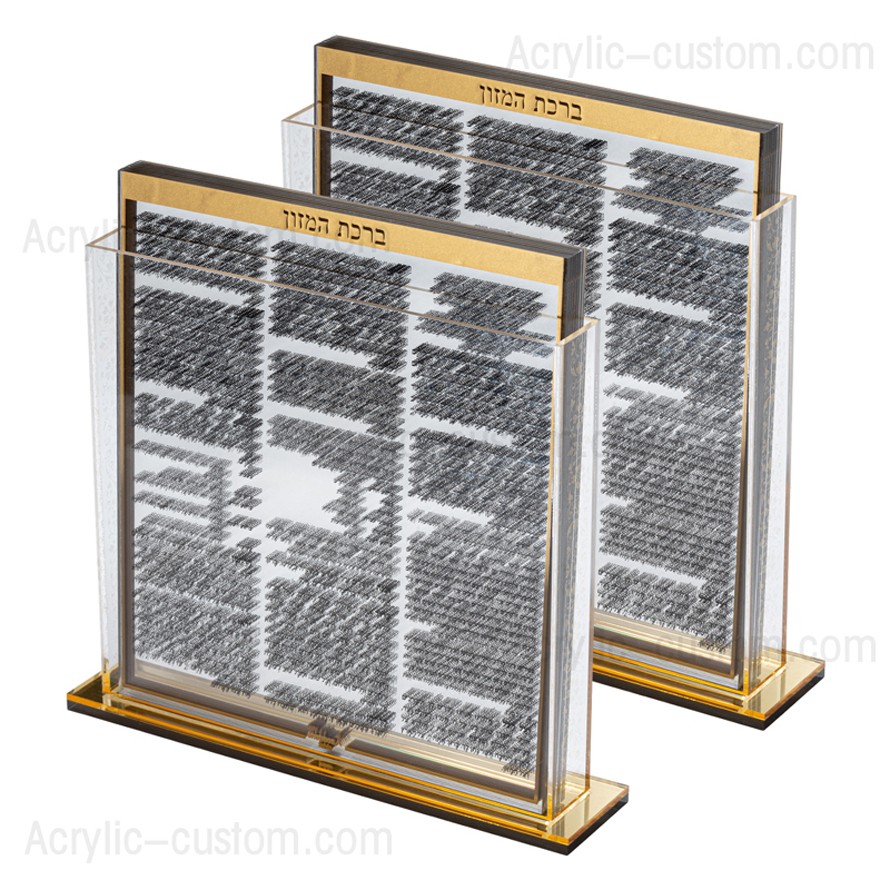 About Acrylic Display/Acrylic Boxes or Other Acrylic Products Customization:
All our Acrylic Display/Acrylic Boxes are custom, The appearance & structure can be designed according to your requirements, Our designer will also consider according to the practical application and provide you the best & professional advice. So we have MOQ for each item, at least 100PCS per size/per color/per item.
Creative Design:
We will design according to your product's market positioning and practical application, Improve your product image and visual experience.
Recommended Plan:
If you do not have clear requirements, please provide us with your products, our professional designer will provide you several creative solutions, and you can choose the best one, We also provide OEM & ODM services.
About The Quotation:
The quotation engineer will provide you a quotation comprehensively, combining the order quantity, manufacturing processes, material, structure, etc.
CONTACT US FOR HELP WITH CUSTOM SOLUTIONS TO BEST DISPLAY YOUR PRODUCT!