Acrylic Booster Box Description:
You are purchasing custom acrylic pokemon booster packs that will fit perfectly for the Pokemon Black and White Series, Sun and Moon, and X/Y Series Booster Packs. Boxes are handmade and built. The top pops off for easy access to load or unload whichever figure you want to store in here for display.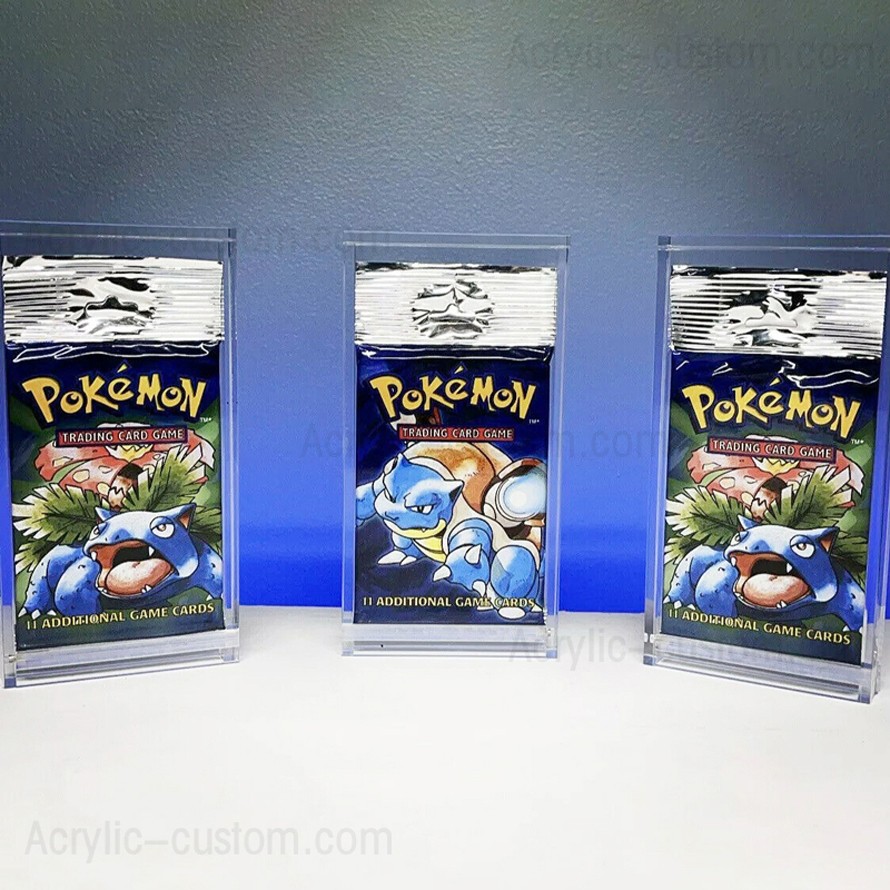 1. This Pokemon Acrylic Booster Pack Display (128cm x 69cm x 0.8cm (80 mm)) is a wonderful addition to safeguard and display your favorite pokemon packs booster boxes.
2. The clear acrylic booster box will be technically improved from month to month, but it is already very finished.
3. The box is suitable for all Acrylic Pokemon Booster Packs (best pokemon booster packs/pokemon evolution packs/vintage pokemon packs/best pokemon card packs) and booster boxes from the Diamond and Pearl Era onwards.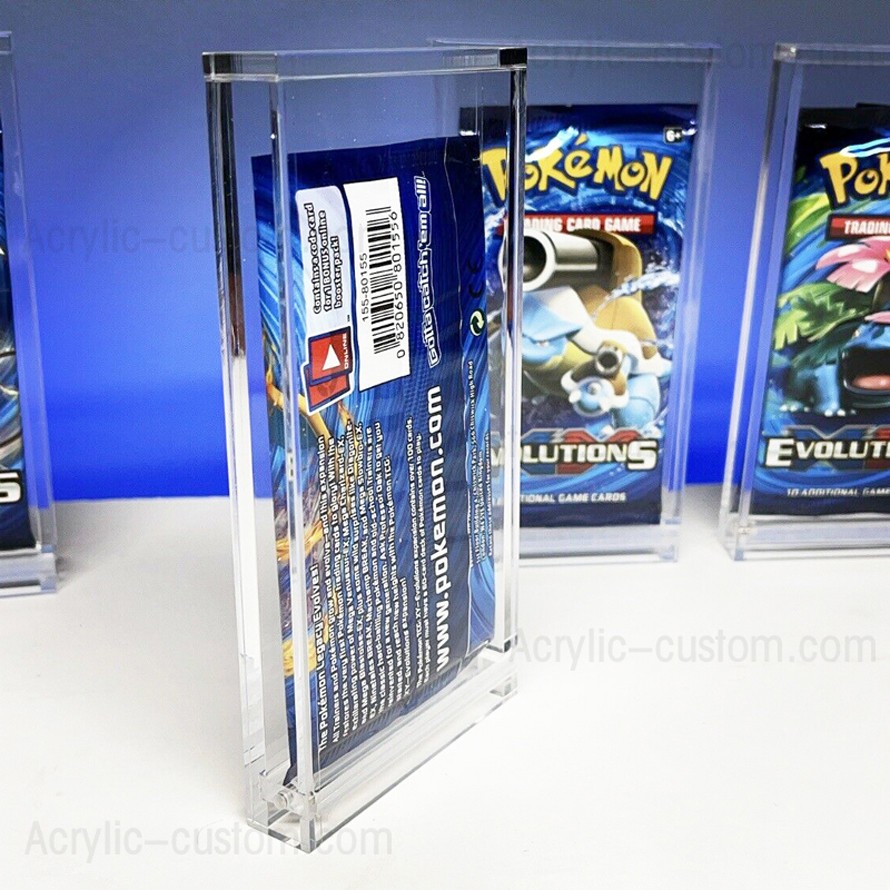 All Trainers and Pokemon grow and evolve—and this acrylic booster box restores the very first Pokemon trading cards to glory! With exhilarating power and some wild surprises, the classic hard-battling Pokemon and old-school Trainers are reinvented for a new generation.
If you're looking for acrylic pokemon booster packs protective case wear for your Pokemon products, please check out my other posts!!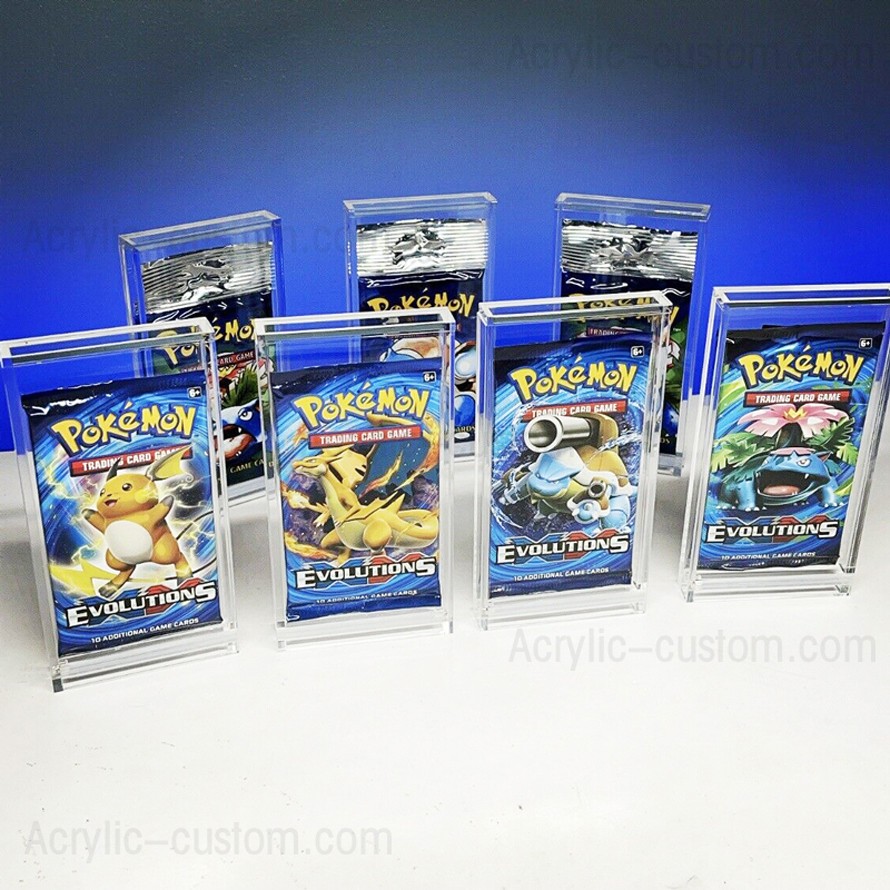 About Acrylic Display/Acrylic Boxes or Other Acrylic Products Customization:
All our Acrylic Display/Acrylic Boxes are custom, The appearance & structure can be designed according to your requirements, Our designer will also consider according to the practical application and provide you the best & professional advice. So we have MOQ for each item, at least 100PCS per size/per color/per item.
Creative Design:
We will design according to your product's market positioning and practical application, Improve your product image and visual experience.
Recommended Plan:
If you do not have clear requirements, please provide us with your products, our professional designer will provide you several creative solutions, and you can choose the best one, We also provide OEM & ODM services.
About The Quotation:
The quotation engineer will provide you a quotation comprehensively, combining the order quantity, manufacturing processes, material, structure, etc.
CONTACT US FOR HELP WITH CUSTOM SOLUTIONS TO BEST DISPLAY YOUR PRODUCT!