Wide Slot E-Juice Liquid Display E-Cigarette Store Vape Pen Holder Display
Product Description:
These e-cigarette display cabinets are made out of sturdy, clear acrylic material, some clear cases come with a locking mechanism that is suited for your more expensive merchandise plus keeps the honest patrons honest.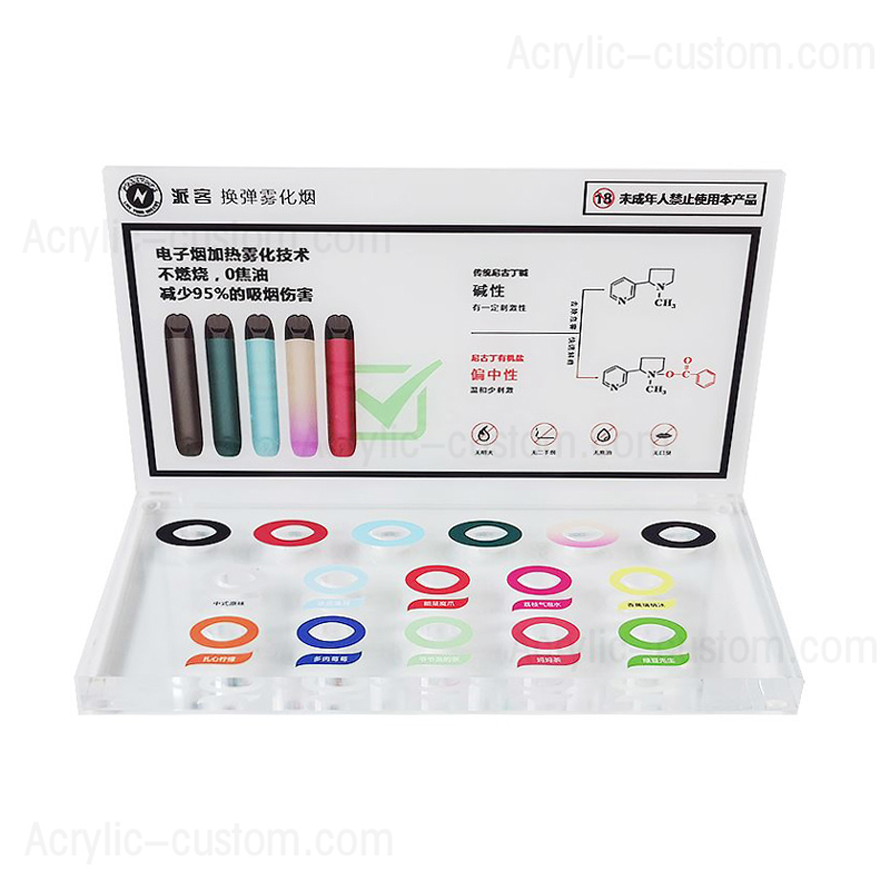 This wide slot e-juice liquid display is a very simple design, it's composed of a 20mm thicker clear acrylic base and 6mm back panel since the back panel can be pulled out, so we can do flat packing for this item to save space and shipping cost. For the graphic on the surface, it's UV printing, and it looks so vivid. On the base, there are 16 holes to hold different flavor vape pens. The e-cig display highlights your products well.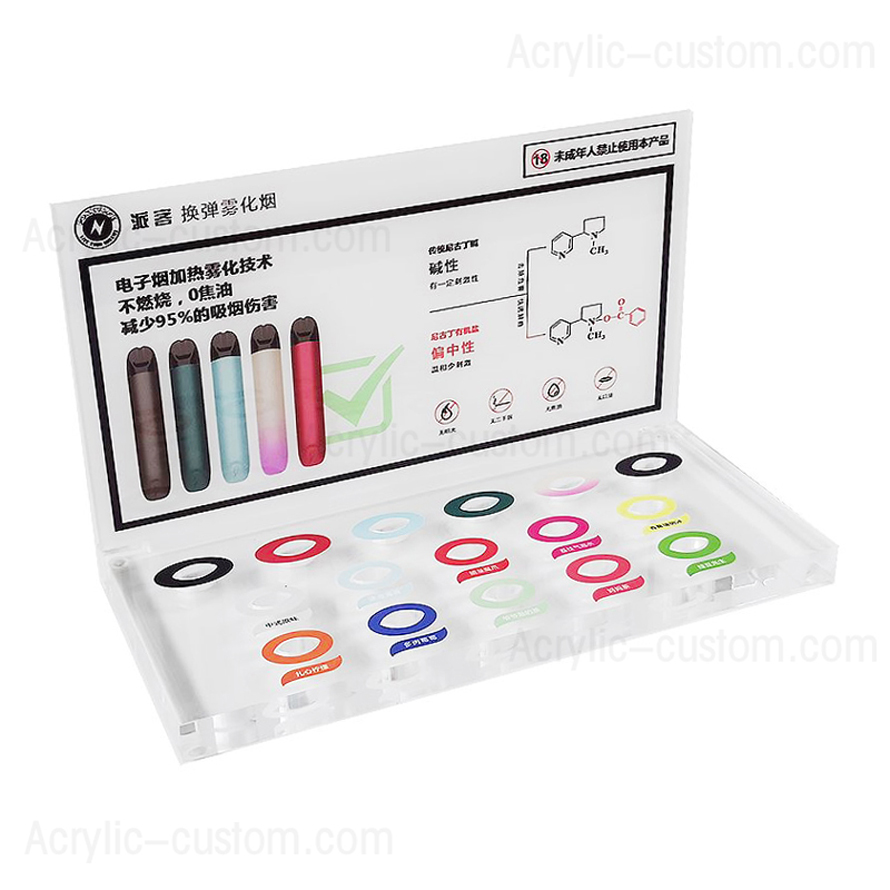 Yes, before we handle your exclusive design, we'll need to know how you want your product arranged and what's the size of them. Then we'll make the slot fit your package accordingly. The Acrylic display is a simple design, but it will help you advertise the product and tidy it.
About Acrylic Display/Acrylic Boxes or Other Acrylic Products Customization:
All our Acrylic Display/Acrylic Boxes are custom, The appearance & structure can be designed according to your requirements, Our designer will also consider according to the practical application and provide you the best & professional advice. So we have MOQ for each item, at least 100PCS per size/per color/per item.
Creative Design:
We will design according to your product's market positioning and practical application, Improve your product image and visual experience.
Recommended Plan:
If you do not have clear requirements, please provide us with your products, our professional designer will provide you several creative solutions, and you can choose the best one, We also provide OEM & ODM services.
About The Quotation:
The quotation engineer will provide you a quotation comprehensively, combining the order quantity, manufacturing processes, material, structure, etc.
CONTACT US FOR HELP WITH CUSTOM SOLUTIONS TO BEST DISPLAY YOUR PRODUCT!